Chief calls proposed marijuana shop 'illegal'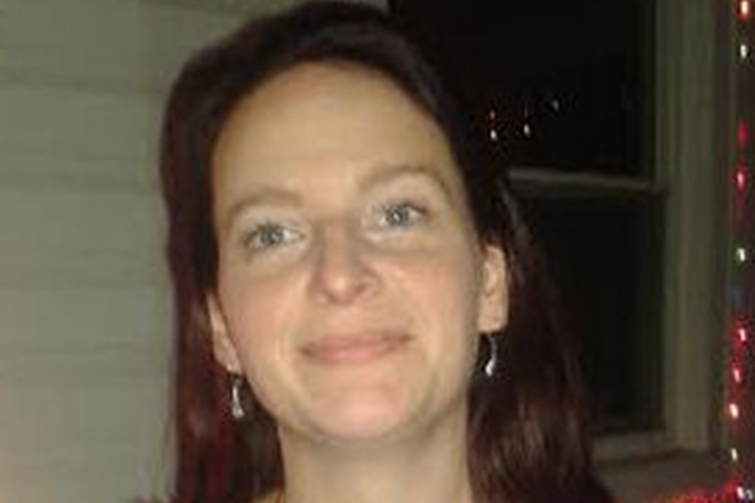 Stephanie Fischer distributes medical marijuana to patients from her home, but has proposed opening a storefront dispensary.
Jan. 4, 2016  PLYMOUTH EAGLE.
Plymouth Michigan News
Don Howard
Staff Writer
Stephanie Fischer says she's been ready to launch a medical marijuana business in Plymouth Township since last August but can't get answers from township officials regarding an occupancy permit for her site on Joy Road.
The 31-year-old Ann Arbor resident said she approached Township Supervisor Shannon Price for the third time this month when she questioned him at the regular board meeting last week. Fischer said she wanted to inquire when a task force meeting, promised by Price, was taking place and to "get some answers."
She said Price told her at the meeting that he planned to assemble the task force in the next two days and agreed to a personal meeting with her, but told her the task force meeting was not open to the public and she would not be allowed to attend. Price also told her, she said, that there were building code problems with the site Fischer has established for her dispensary.
The closed-door session with Price, township attorney Kevin Bennett and special counsel Timothy S. Wilhelm from Johnson Rosati Schultz and Joppich took place last week at township hall to review Fischer's request. Wilhelm is a land use attorney and serves as the city attorney for South Lyon. Price said Police Lt. Robert Antal, Planning Director Anna Radke and Trustee Chuck Curmi also attended the meeting.
Price said the task force discussed a way to move forward considering the current laws, which he feels, are vague and raise a lot of questions. Price has taken exception to Fischer's plan, which calls for the creation of growing areas for other individuals who are also caregivers. Each grower would have his or her own plants and patients. According to state law each registered caregiver can provide marijuana for up to five patients and grow 12 plans for each patient. Fischer's plan calls for a growing and cultivation area in the rear of the building and a provision center in the front. "There's nothing in the state law that says you can't have 'grow and dispense' together," Fischer said.
"We already told her, 'You don't conform to the law,'" Price said. Fischer said she's had no feedback from Price after the task force meeting and that the informal meeting he agreed to have with her was cancelled right after it was arranged.
"We're making little progress," Fischer said.
Fischer, a married mother of two, owned and operated a marketing and advertising business for the past six years and became educated about the medical marijuana field while living in California a decade ago and working in a provisioning center. California was the first state to legalize medical marijuana in 1996 when Proposition 215, also called the Compassionate Use Act, was approved by voters. She said she is a medical marijuana cardholder using marijuana for pain control and also serves as a caregiver.
Fischer also has met with Township Police Chief Tom Tiderington on two occasions and with Township Clerk Nancy Conzelman.
"He (Tiderington) told me he couldn't make the final decision, it was up to the board and Conzelman directed me to Price," Fischer said.
Tiderington said he feels there were problems with the business plan and he believes the issue is not just medical marijuana "…but about people who are exploiting the medical marijuana laws."
"It would be improper for us to license or OK something and then have some other agency like the State Police come in," Tiderington said.
"We knew there might be controversy, so we selected a location in an industrial area. It's only 1400 square feet and we're selling strictly for medical use. I don't think the state would come in and shut my doors," Fischer said.
Fischer said Tiderington acknowledged that a marijuana provisioning center was already in operation within the township limits and told her charges were pending against the proprietors. Tiderington said there's no provision in the law to sell (marijuana) edibles, "like candies that she wants to market in her dispensary."
"Unfortunately, the law's not very clear," Fischer said of the Michigan Medical Marijuana Act. "There was a law passed in 2008 referencing cannabis as the flower only, not the leaf."
Tiderington and Price concur there are conflicting laws on marijuana use and sale at the federal, state and local levels.
Tiderington said most communities are taking the "same approach" as Plymouth Township.
"It's a poorly written law, that was not well thought out…the law is very unclear, but what she's proposing… it's illegal," Tiderington said.
"I believe people should be allowed to use it. I've seen it help countless people with cancer, Parkinson's Disease and chronic pain," Fischer said.
Plymouth Voice.