Body of Grand Valley State freshman Brendan Santo recovered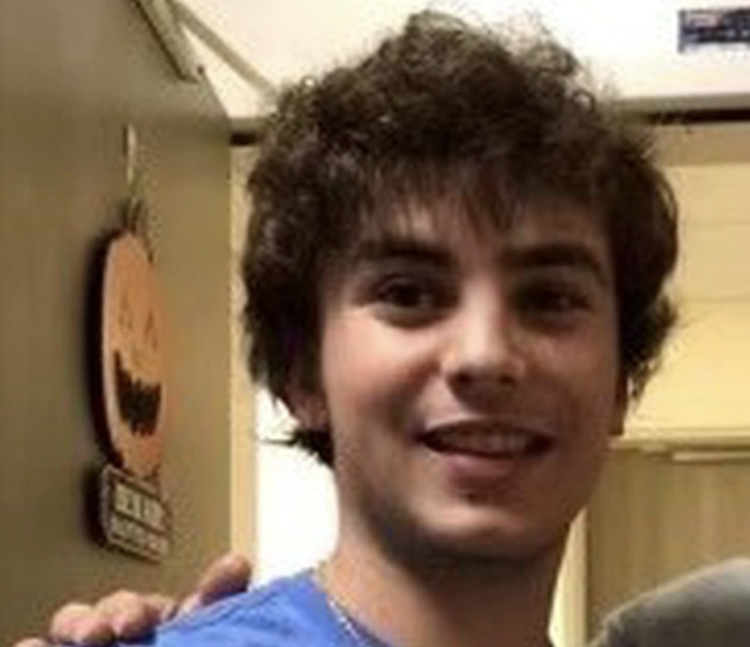 Jan. 20, 2022  PLYMOUTH VOICE.
Plymouth Michigan News
UPDATED   Jan. 23, 2022
Brendan Santo's body identified.
According to report by television station WILX 10 in Lansing on Saturday, Jan. 22, and a statement by Michigan State University Police inspector Chris Rozman, a private investigator has found the body of missing Brendan Santo using an underwater camera. Santo has been missing since Oct. 29.
Private investigator Ryan Robison, who was working with the Santo family, was reviewing underwater video when he saw what he believed to be Santo's body submerged in the river and caught at a logjam. That area of the river was reportedly of interest to investigators and a search was planned for Jan. 24, according to police.
Robison reportedly told police of his findings around midnight Thursday, and investigators were in the water very early on Friday. Santo's body was recovered from the river around 12:30 p.m. about a mile and a half from where he was last seen.
Don Howard
Staff Writer
It's been 3 months since Brendan Santo mysteriously vanished.
In the interim, hundreds of professional investigators, family, friends and volunteers have joined the effort to help search for the young man.
The Michigan State Police task force assigned to the case of missing 18-year-old Rochester Hills resident and Grand Valley State freshman Brendan Santo say they have not given up hope and neither has his family. It's reported that the Santo family has been returning to the Michigan State campus nearly every day since last October, retracing steps and playing out theories in an effort to put the missing pieces of a puzzle together.
Santo was last seen leaving Yakeley Hall on the Michigan State University Campus just before midnight, Friday Oct. 29. after visiting friends during Halloween weekend with plans to attend one of the biggest college football games of the season – MSU versus the University of Michigan.
Police who do not expect foul play say it's possible Santo may have walked to the Brody Neighborhood in East Lansing near Michigan and Beal avenues. He is described as 5 feet, 8 inches, 160 pounds, brown hair, hazel eyes last seen wearing gray sweatpants, black T-shirt, black baseball hat and Converse shoes.
A petition seeking the damming of the Red Cedar River now has over 7,500 signatures. MSU police initially said the river was an area of interest but have since ruled out plans stating the potential for flood damage was imminent across the college campus. Part of the river's edge where authorities are searching has a steep drop-off from the sidewalk. One theory is that Santo mistakenly fell down the incline and into the water. After months of searching, not one piece of evidence has been reported or uncovered.
Santo's aunt, Dawn Brewer, is part of the Facebook page group "Bring Brendan Santo Home," that has amassed nearly 50,000 followers.
Brewer and other volunteers have organized a fundraiser dinner and silent auction to raise money to fund the reward and help search and rescue operations. The reward has grown to $30,000. The fundraiser is set for Feb. 26, from 6 to 9:00 p.m. at Rochester Adams High School, Santo's alma mater. Tickets are $50. and masks are required. For more information email brendansantofundraiser@gmail.com.
Tips can be submitted anonymously by texting the word MSUPD, along with the message to: 274637.
Tip line: 844-99-MSUPD (844-996-7873) or tips@police.msu.edu.
Or submit tips online to: https://crimestoppersofmichigan com. 517-483-STOP (517I-483-7867).
READ MORE:
Father of missing teen makes impassioned plea for help
Plymouth Voice.