Beck Road expansion causing headaches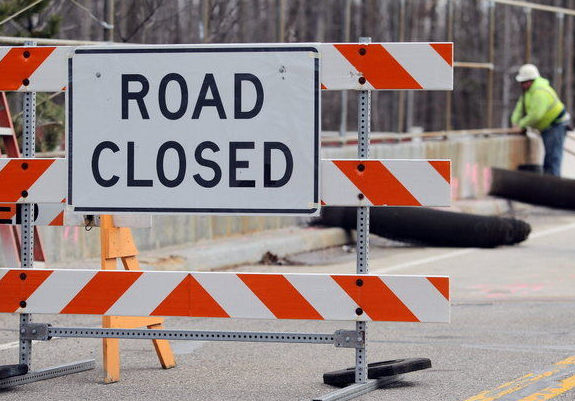 Apr. 23, 2015  PLYMOUTH VOICE.
Plymouth Michigan News
The Wayne County Road Commission has finally commenced work on a long anticipated re-paving project of Beck Road between Warren and Ann Arbor roads. The deterioration of the roadway along Beck between Warren and Ann Arbor roads will be corrected by a major $5 million project which will include widening of the road to three lanes to facilitate the installation of a left-turn lane in the area. The project, which is expected to last about six months, should be completed before the end of the 2015 construction season according to newly appointed Wayne County Commissioner Joe Barone, whose 10th District covers Canton, Plymouth Township and the City of Plymouth.
Fixing traffic snarls and delays along Beck Road in both Canton and Plymouth Township is the target of the Wayne County Road Commission project and is in response to the complaints of congestion and traffic bottlenecks during rush hours. The traffic tie-ups are severe near the Plymouth Canton Educational Park when students are arriving or departing the schools. The county has worked closely with Dr. Michael Meissen, Plymouth Canton Community Schools superintendent over the past few weeks to minimize the construction traffic impact for students, parents and daily commuters.
"We fully understand that this is a temporary annoyance, but it is necessary for the continued growth and improvement of our community," said Barone. The county will use federal aid to pay about 80 percent of the cost of the project and the remaining 20 percent will be funded by county revenue.
Northbound Beck is closed between Joy and Ann Arbor roads in Plymouth Township. Southbound Beck has one lane open only to drivers trying to reach Plymouth High School and those who live along Beck. Access is not affected for the other two high schools in Plymouth-Canton Educational Park, Salem, High School, 46181 Joy Road, and Canton High School, 8415 Canton Center Road.
Drivers can detour around the construction area by using Ann Arbor and Warren roads for east-west driving and Canton Center, Sheldon Center or Sheldon roads for north-south driving.
The Plymouth-Canton Community Schools will be posting construction updates on its website, www.pccs.k12.mi.us.
Plymouth Voice.