Auto Show to kick off with The Beach Boys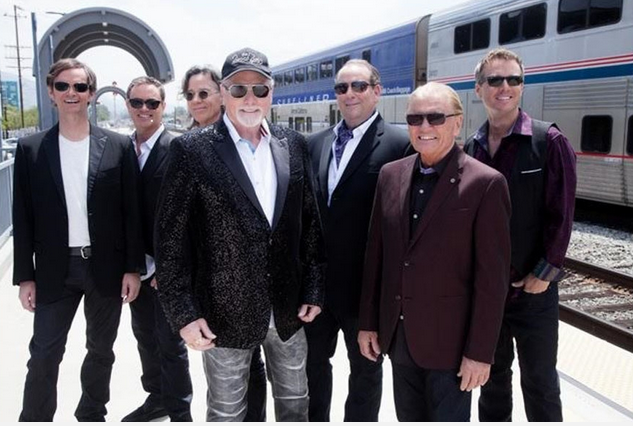 Nov. 21, 2016  PLYMOUTH VOICE.
Plymouth Michigan News
The 29th Annual Detroit North American International Auto Show (NAIAS) will feature The Beach Boys at their Charity Preview on Jan. 13. The special performance by The Beach Boys kicks off at 9 p.m. The Charity Preview will be held from 6 to 9 p.m. Tickets are $400 each and available now at charitypreview.com.
The Detroit Auto Show Charity Preview was started by a group of Detroit auto dealers in 1976 and has raised more than $106 million for Southeastern Michigan children's charities, more than $41 million of which was raised in the last 10 years alone.
The Beach Boys play an astoundingly busy schedule of concerts, averaging 150 shows a year, ranging from sundrenched summer festivals to gala New Year's celebrations and special events worldwide. In 1974 Mike Love's concept album Endless Summer ignited a second generation of Beach Boys fans and stirred a tempest that rocked the music world.
Few, if any, acts can match The Beach Boys' concert presence, spirit and performance. They were center-stage at Live Aid, multiple Farm Aids, Statue of Liberty 100th Anniversary Salute, The Super Bowl and performed at the White House. On one day alone, July 4, 1985, they played to nearly 2 million fans at shows in Philadelphia and Washington, D. C.
The Beach Boys, led by Mike Love and Bruce Johnston along with Jeffrey Foskett, Brian Eichenburger, Tim Bonhomme, John Cowsill and Scott Totten continue the legacy of the iconic American band. This tour will not feature Brian Wilson, Al Jardine or David Marks.
The show runs from January 8th to the 12th at Cobo center. Press Preview – Jan. 9-10, Industry Preview – Jan. 11-12, Charity Preview – Jan. 13, Public Show – Jan. 14-22.
For more information on Charity Preview, call 888-838-7500. or visit NAIAS.com.
Plymouth Voice.
Beach Boys Photo: Courtesy NAIAS