Art entry deadline nears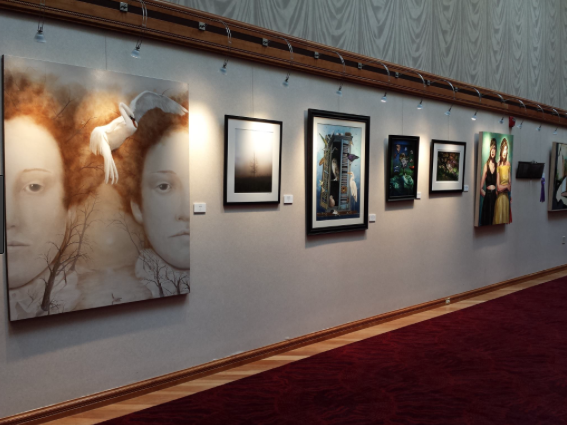 Aug. 17, 2017  PLYMOUTH EAGLE.
Plymouth Michigan News
The Village Theater at Cherry Hill is now accepting entries for the 25th Annual Canton Fine Arts Exhibition, which will be on display Oct. 6 – Nov. 4. Entries for the exhibition will be accepted through Aug. 21. Michigan artists can enter their work online at www.cantonvillagetheater.org. Interested artists may also request entry form copies by calling The Village Theater at Cherry Hill at (734) 394-5300 ext. 8.
All media is accepted for the exhibition. Only digital image files on CDs or USB drives will be accepted for review. Work submitted on CDs/USB drives must be in JPEG format and 300 dpi. No slides will be accepted for consideration. Paintings and hangings should not exceed 5 feet wide or 6 feet high, 40 pounds in weight and must be properly and appropriately framed and prepared for hanging. Sculpture dimensions must not exceed 5-feet by 5-feet by 6 feet and 200 pounds in weight. Original works of art must have been completed in the last three years. A non-refundable entry fee of $15 for each submitted piece is required.
The competition will award $1,950 in cash prizes: Best of Show $750; Second Place $500; Third Place $300; two Honorable Mentions of $100 each and four Merit Awards of $50 each. The Postmark/Hand Delivery deadline for entries is Aug. 21. Juried result notification will be mailed by Sept. 8.
For additional information about the 25th Annual Canton Fine Arts Exhibition, visit www.cantonvillagetheater.org or call (734) 394-5300.
Plymouth Voice.