Academy applications accepted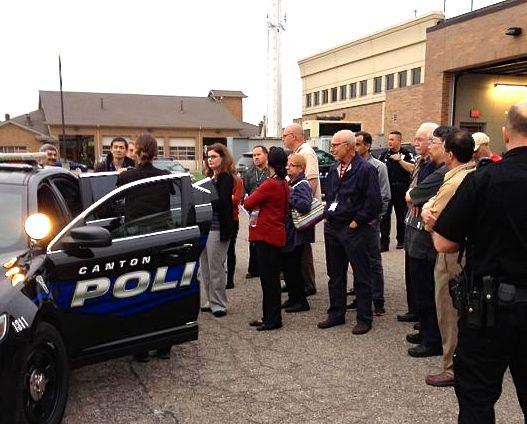 Photo: Canton Public Safety
Feb. 18, 2016  PLYMOUTH EAGLE.
Plymouth Michigan News
The Canton Police Department is now accepting applications for the next Citizens Police Academy for individuals interested in acquiring insight and knowledge about how the police department works.
Individuals attending the academy will learn about the policies and operational procedures of the department through presentations, demonstrations and hands-on activities.
Canton Police Department Citizens Police Academy will take place from 6-9 p.m. on Thursdays for six weeks, starting April 14 – May 19, with one Saturday morning session on May 7.
Class size is limited for this free program. Applicants must be residents of Canton Township; be 21 or older; have no felony convictions, and no misdemeanor convictions in the past 3 years and will be subject to a to a background check
Applications are available online at www.cantonpublicsafety.org, or in person at the front desk of the Canton Police Department located at 1150 S. Canton Center Road. Applications will be accepted through Feb. 29. Questions can be directed to Staff Operations Sgt. James Harrison, (734) 394-5411.
Plymouth Voice.