Abandoned bikes donated to Salvation Army by township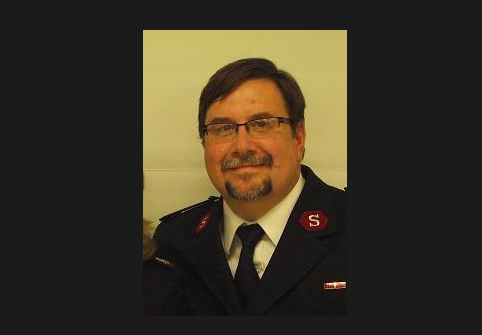 Major Keith Bailey of the Plymouth Salvation Army
Sep. 11, 2015  PLYMOUTH EAGLE.
News Plymouth Michigan
About a dozen youngsters in the area will be receiving bicycles from the Salvation Army this month, thanks to Plymouth Township.
Township officials approved the donation of the bikes to the Salvation Army from the police department where they had been stored, either as evidence or having been abandoned.
"I am so pleased that Plymouth Township can partner with the Salvation Army. Their programming for local families in need is outstanding," said Plymouth Township Supervisor Shannon Price. "We worked with our police chief and Department of Public Works Department to ensure that the bikes are safe and that it was no longer necessary to keep them in storage." Bikes that needed repair will be sent to the Trading Post on Ann Arbor Road where they will be repaired free of charge and then sent to the Salvation Army for delivery to local children.
"The Salvation Army and Plymouth Township have had a great working relationship, and we are just grateful for this donation of bikes," added Major Keith Bailey of the Plymouth Salvation Army. "This is going to help a lot of kids."
"We have a great community that includes good corporate citizens," continued Price.
"I am proud that the township, Salvation Army, and the Trading Post could join together to do the right thing and help families that are in need."
Individuals interested in obtaining a bike should contact the Salvation Army at (734) 453-5464.
Plymouth Voice.