4th of July parade entries are sought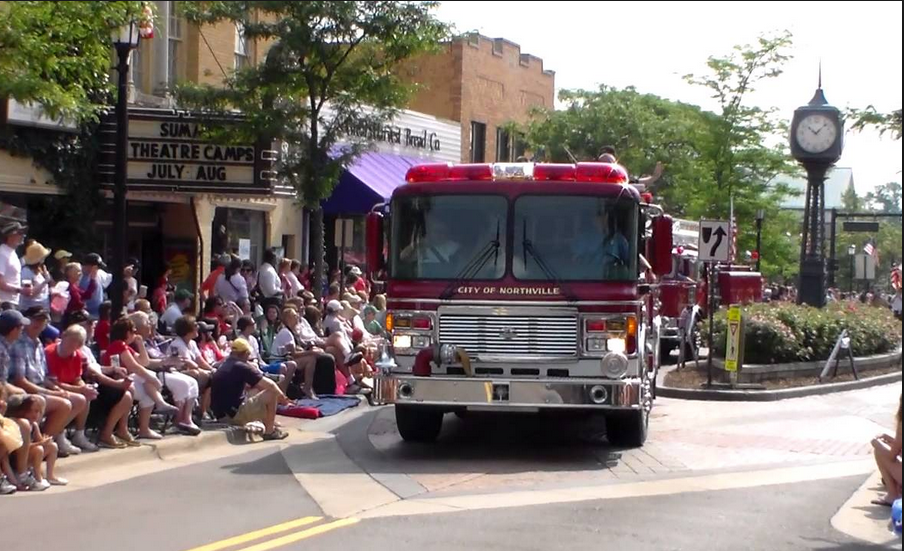 Apr. 20, 2016  PLYMOUTH EAGLE.
Plymouth Michigan News
The Northville Community Foundation is searching for Olympic athletes to help celebrate the Fourth of July this year.
The foundation organizes and coordinates the annual Northville Independence Day Parade, one of the largest in the state, and this year chose Cheers for Team USA! Celebrating the 2016 Summer Olympics as the parade theme. To promote the celebration of Olympic athletes, the parade committee is hoping to include past Olympic competitors in the more than 100 parade entries.
Former or current Olympic, Paralympics or Special Olympic athletes who have competed in any sport during the summer or winter games in any year are invited to participate in the parade this year, said Jessica Striegle, the director of the Northville Community Foundation.
The parade draws an estimated crowd of between 10,000 and 20,000 to the streets of downtown Northville for what is described as a real Norman Rockwell celebration of the holiday.
The parade annually includes floats of all descriptions, walkers, marchers, bands, equestrians, vintage and antique automobiles, local businesses, political leaders and many celebrities and team mascots.
"It is always a great day," Striegle said. "We begin planning for it the day after the parade and work the entire year to keep it fresh and make improvements."
Athletes or others interested in joining the event should call Striegle at the foundation office at (248) 374-0200 or email northvillecf@gmail.com.
In addition to the parade, the Northville Community Foundation, a 501(c)(3) nonprofit organization which makes grants to support nonprofits, schools, and community issues; awards scholarships to students; pro- vides holiday gift baskets to senior citizens living in assisted liv- ing facilities and operates Maybury Farm.
For more information visit www.northvillecommunityfoundation.org.
Plymouth Voice.