Plymouth city commissioner seeks state term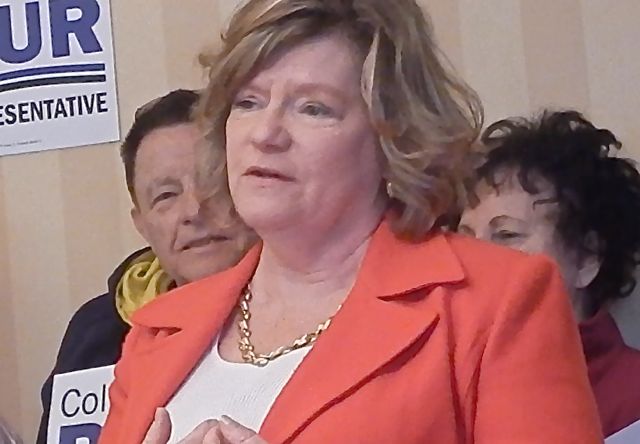 Apr. 20, 2016  PLYMOUTH EAGLE.
Plymouth Michigan News
Plymouth City Commissioner Colleen Pobur will seek the office of state representative from the 20th District in the November election.
Pobur, 57, announced her candidacy last week at the Plymouth Library.
She has lived in Plymouth for more than two decades and prior to her current term, served eight years on the Plymouth City Commission, including four years as mayor pro tem. She has also served on the Plymouth Redevelopment Authority and Plymouth
Economic Development Corp. Pobur said her campaign would be based on three key elements; education, support for sustained business and transparency and accountability.
During her professional career, she directed the concessions development program for the McNamara Terminal at Detroit Metro Airport and was appointed to the Michigan Liquor Control Commission in 2008 by then Gov. Jennifer Granholm. She said she has traveled the state "from one end to the other" and "understands how state government works."
"One important thing," said Pobur, "is public education and I'm going to work hard to bolster higher education," she said.
"I consider the people of Plymouth to be my family," Pobur said. "Plymouth is really a rare organization to work in. Everyone respects everyone. That's one of the things I want to bring forward as a state rep," she added.
Pobur said she feels current State Rep. Kurt Heise who is term limited did "a good job."
Plymouth Voice.
Photo: © Associated Newspapers