Work set to begin this month at the Inn at St. John's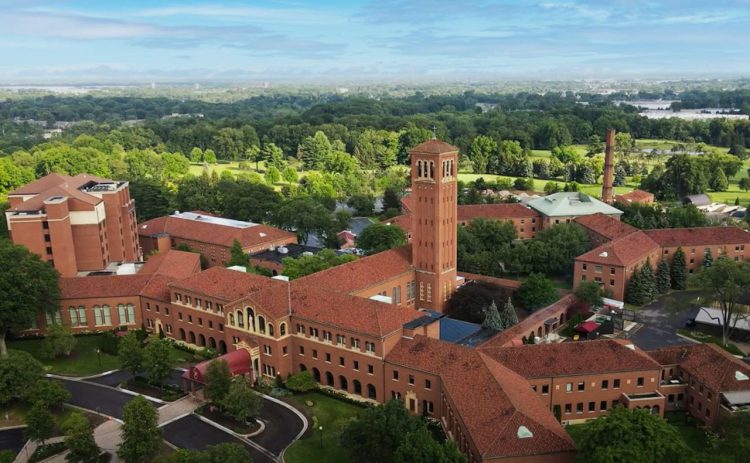 Apr. 1, 2022  PLYMOUTH VOICE.
Plymouth Michigan News
Work is scheduled to begin this month on a massive multi-million-dollar renovation of the golf course at the Inn at St. Johns after the Archdiocese of Detroit finalized the sale of the former seminary property located at Five Mile and Sheldon Road in Plymouth Township.
Details of the real estate deal so far kept under wraps by the seller transferred the ownership of the current 27-hole golf course and associated structures, including the hotel and banquet center to the Pulte Family Management SJ LLC, a for-profit entity of the William J. Pulte Trust.
Deceased philanthropist William Pulte, founder of building corporation The Pulte Group, Inc., worked with Catholic Cardinal Adam Maida, former director of the Archdiocese of Detroit to develop the former St. John's Seminary into a hotel and conference center in 2000. The hotel opened later in 2006.
Plans are underway to scrap the current 27-hole layout and replace it with an 18-hole championship golf course. The golf course will be closed all of year 2022. The project is expected to take between 12 and 16 months to complete, with an anticipated opening scheduled for July 2023. The on-site Carl's Golfland location will remain open during development construction.
According to those familiar with the project, the 18-hole golf course will feature five sets of tees, from 7,007 yards to 4,835 yards. All of the tees, fairways and greens will be torn up and replaced with singular types of grass, new sand, pond expansions, and improved sight lines. The renovation will include a new $2 million irrigation system.
In 2017 real estate company Toll Brothers had plans for a $100 million gated community to build 174 luxury multi-family town houses on a portion of the 27-hole golf course and develop a three-acre parcel of the southwest corner of the land into luxury apartments and retail shops. Twelve months later without explanation the deal was suddenly off. Rumors were that the builder asked the Archdiocese for a guarantee that the golf course would remain on the site, ad infinitum, or forever. Another unsubstantiated claim was that there is contamination of the site that would require costly cleanup.
Concours d'Elegance who attracted a yearly crowd of 15,000 to the Plymouth area for their prestigious car displays announced that last year would be their last year at the Plymouth location. Hagerty, the classic car insurance company and major sponsor of many automotive events, said they would take over the Concours d'Elegance and move it to Detroit.
READ MORE:
$100 million St. John's project halted
Concours d'Elegance my leave Plymouth
Plymouth Voice.