Westland firefighter Brian Woehlke laid to rest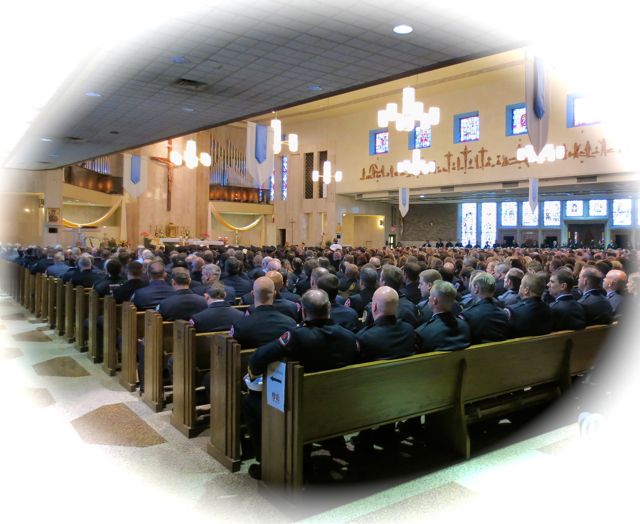 May 13, 2013  PLYMOUTH VOICE.
Governor orders flags lowered
A vintage fire truck carrying the flag-draped casket of fallen firefighter, Brian Woehlke, proceeded past the Westland City Hall and Fire Station-One today as hundreds of friend's, residents and firefighters from all over the state solemnly paid their last respects.
A funeral mass was held at the Church of the Divine Child in Dearborn then the interment, at St. Hedwig Cemetery.
Michigan Governor Rick Snyder ordered U.S. flags to be lowered to half-staff within the state Capitol Complex and at state buildings, grounds and facilities throughout Michigan in honor of the young man, husband and father who lost his life in a Westland fire last week.
"On behalf of the entire state, I extend my sincere condolences to Brian's family," Snyder said. "Brian is an example of the brave men and women who protect our communities every day, and his tragic loss is a painful reminder of the risks they endure to keep us safe."
Michigan residents, businesses, schools, local governments and other organizations are encouraged to display the flag at half-staff.
Woehlke is survived by his wife, Jennifer, and their daughter Ava.
A Fire Department Charity has been established to help the family.
To donate on line go to:
www.local1279.org/?zone=/unionactive/view_article.cfm&HomeID=159875
|News Plymouth Michigan
Photo By: Del Reddy