Warehouse expansion planned at IKEA in Canton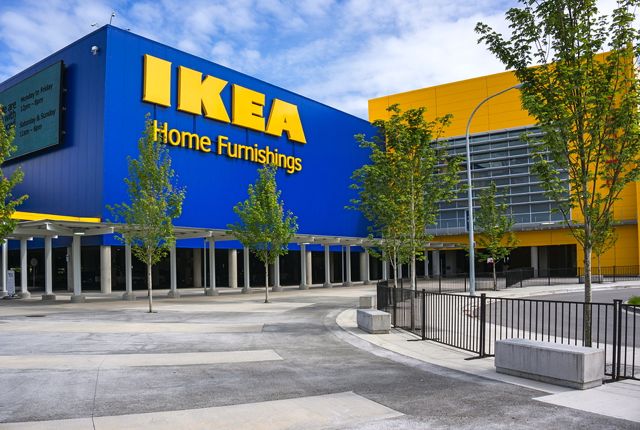 Apr. 4, 2014  PLYMOUTH EAGLE.
Managers at IKEA, the leading home furnishings retailer in the world, have revealed plans to expand the warehouse area at the Canton store on Ford Road by about 44,000 square feet.
IKEA Canton, which opened in June 2006 at 311,000 square feet in size, would grow to a new footprint of about 355,000 square feet.
Initial utility work would begin this coming summer with actual construction activity starting in the fall. The store will remain open and operational during construction, maintaining its full product offering throughout the project, expected to be complete next spring, according to Matt Hunsicker, Canton store manager.
The project will include expanding the Self-Serve Furniture Area where shoppers collect flat-packed furniture to take home on the same day, rear ranging customer service functions to the newly-built part of the store and enlarging the home delivery area. This extension would blend into the existing structure so the store can preserve the unique architectural design for which IKEA stores are known.
"IKEA is thrilled with the success of IKEA Canton. But, as our customer base and sales continue to grow along with our product assortment-the store's warehouse capacity now is less than ideal," said Hunsicker.
"Extending the store's self-serve furniture area so it can hold more products would allow us to improve the shopping experience, to meet our customers' needs more easily, and to enhance our ability to keep lowering prices," he added.
For less than a year, IKEA Canton would undergo phased implementation of a reconfigured self-serve furniture area, a larger 'as-is' section, as well as larger and shifted customer service areas such as furniture pick-up and an expanded home delivery area. The Exit Bistro and Swedish Foodmarket, however, would stay in their current locations, according to Hunsicker. During construction and build-up of this extension, the full product selection would remain available onsite. Ultimately, the warehouse would increase from 75,294 square feet to 113,294 square feet, according to building plans. IKEA also would demolish the adjacent building, which formerly housed ABC Warehouse, to make room for the addition.
IKEA would aim to minimize any disruption or inconvenience to customers during the construction.
"This project may require some flexibility by our customers, but we are confident it will create an enhanced shopping experience with access to a bigger product selection and greater quantities of each item," added Hunsicker.
|News Plymouth Michigan
Plymouth Voice