Virginia train derailment prompts local concern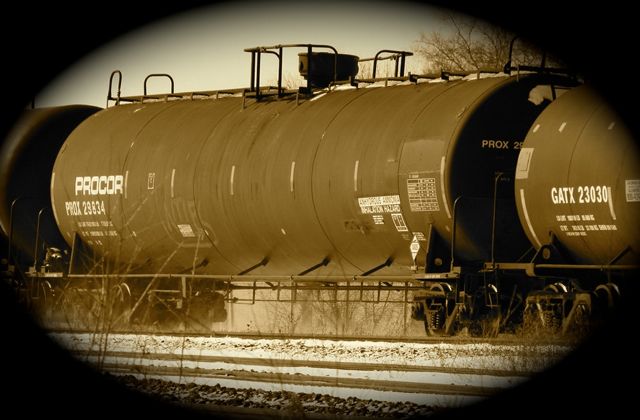 May 13, 2014  PLYMOUTH EAGLE.
Plymouth Michigan News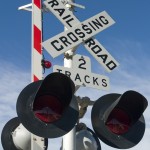 As upgrades and repairs to railroad crossings in Plymouth appeared stalled, CSX Railroad officials will not reveal the number of railroad tanker cars carrying hazardous or flammable materials throughout the area but contend that such information would be available to public safety officials, should they request it.
Carla Groleau, CSX communications director, said the volume of hazardous material and chemicals being shipped through local communities fluctuates on a day-to-day basis.
Currently, the railroad is working on upgrading the tracks at two critical Plymouth crossing areas, to ensure the safety of the shipments. Some local residents have expressed concern regarding the conditions of the rails throughout the area following the train derailment last week in Lynchburg, VA when crude oil tanker cars derailed, forcing the evacuation of a large part of the downtown area along the James River, a short distance from office buildings and homes.  In Plymouth, trains travel so close to many homes city commissioners are currently considering the possibility of making the city a quiet zone, restricting train horns. Plymouth is part of a major railroad intersection known mainly to yardmasters and hobbyists as the Plymouth Y. CSX maintains a yard office in Old Village for maintenance but train traffic and crossing gates are controlled from Jacksonville, FLA.  Currently, CSX is working on the Farmer Street crossing, near the Plymouth Community Cultural Center and the Lilley Road crossing, which is south of Ann Arbor Trail. Delays in the upgrades and repairs were due to weather, according to Groleau.
In the Lynchburg crash, 300 residents were evacuated when 15 cars derailed, including three that caught on fire and continued to burn after plunging into the river. The tankers were carrying Bakken crude, according to the Lynchburg fire chief. Bakken crude, shipped regularly by rail, can be more volatile and more likely to emit flammable gases than other types of crude oil. Crude oil production from North Dakota has skyrocketed in recent years and much of it is shipped by rail, according to the Wall Street Journal.
Oil trains from North Dakota regularly travel through large rail crossing points in the area, including the Plymouth Y, the Fullerton Y and the Rougemere Yard in Detroit.
The Lynchburg crash was the second oil-train accident this year for CSX. In January, a CSX train carrying crude oil derailed in Philadelphia, nearly toppling over a bridge. Last year, a runaway train with crude oil tanker cars killed 47 people and incinerated part of the town of Lac-Megantic, Quebec.
Groleau said, "CSX supports the safe transportation and handling of materials with infrastructure maintenance and improvements, technology and training.
"Railroads are obligated to haul all shipments tendered to us in a safe manner under the federal common carrier regulations. The transportation of hazardous materials by rail is regulated by federal law, U.S. Department of Transportation, U.S. Environmental Protection Agency, the U.S. Transportation Security Administration and the U.S. Department of Homeland Security," Groleau said.
Last October, a tank train derailed outside Edmonton, Alberta, Canada forcing the evacuation of residents. In November, an oil train crashed in Alabama, spilling thousands of barrels of oil into a marshland. In December, two trains collided in Casselton, North Dakota, one carrying soybeans, the other crude oil. Eighteen tank cars ruptured and burst into flames, spilling about 400,000 gallons of oil into the ground.
Plymouth Voice.