Township water rates hiked by 8 percent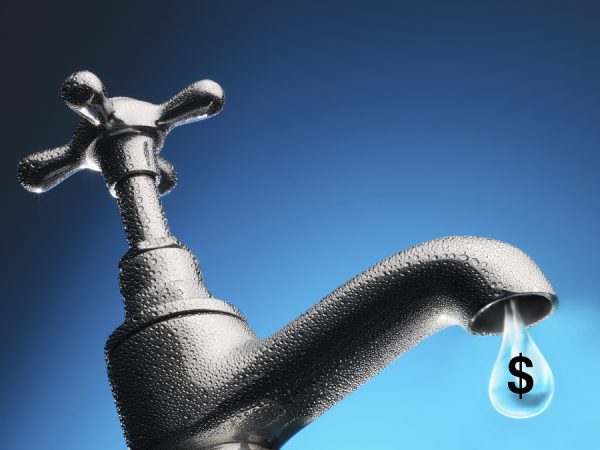 Aug. 31, 2017  PLYMOUTH EAGLE.
Plymouth Michigan News
Water rates in Plymouth Township have been increased by 8 percent following approval of the measure by a 5-2 vote of members of the board of trustees.
The new rates are an average increase of $56.35 annually or $14 every quarter, according to Township Treasurer Mark Clinton. Average township residential water bills are now estimated at $992.16, based on a fee of $10.20 per 1,000 gallons.
Trustees Bob Doroshewitz and Jack Dempsey cast no votes on the proposal while Supervisor Kurt Heise, Clerk Jerry Vorva, Clinton and trustees Chuck Curmi and Gary Heitman voted in favor of the increase.
The new rate was called for by Heise who told the board members that the township needs to increase the water-sewer cash reserves that are now at $4.2 million. The reserves topped $10 million at one time, officials said, and helped defray any rate increases for water and sewer services. Heise also said that it was necessary to impose an increase in order to recoup the losses in the fund as a result of the previous administration lowering the water-sewer rates by 5 percent as an election ploy.
Dempsey said his no vote was prompted by his need for more data regarding the actual revenue the township needed and that he did not have enough information on which to support the rate hike.
Clinton had earlier proposed a 5-percent rate hike based on an analysis of rate increases ranging from 5 to10 percent he presented. He favored a 5-percent increase but after discussion, voted in favor of the 8 percent proposed by Heise. He said the 8 percent will generate the $15.2 million in revenue necessary to operate the water-sewer system in the township, pay the debt obligations and set aside $1.5 million for emergencies and maintenance.
Heise said his concern was based on his experience as a Wayne County environmental director and drain commissioner.
"I've seen what happens when government doesn't budget for future needs," he said. "We don't want to get caught in that type of situation. It's fiscally prudent for us to rebuild those resources so we have money to make the continuing improvements that are necessary."
At the new rate, water and sewer costs in Plymouth Township are less than neighboring communities. City of Plymouth average rates are $12.07; Canton rates are $12.83; City of Northville rate is $14.99 and Northville Township residents pay $11.28, according to the analysis prepared by Clinton.
Plymouth Voice.