Identity of 'mystery' developer is questioned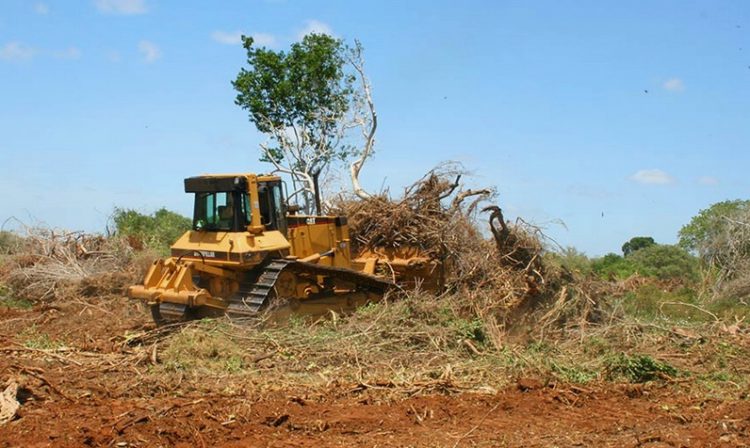 Apr. 4, 2019  PLYMOUTH EAGLE.
Plymouth Michigan News
Don Howard
Staff Writer
The sudden interest in never-before developed Plymouth Township land and the secrecy surrounding the identity of the new commercial/industrial neighbor to the Brecken Ridge and Lake Pointe subdivisions prompted some questions from residents last week.
A recent legal announcement published in three local newspapers called for a public hearing to establish an Industrial Development District (IDD) for the three parcels of land, two of which are vacant, located at Haggerty and Schoolcraft roads, running north and east of the CSX railroad crossing, totaling 35.5 acres. The area, named Schoolcraft Business Park, is less than one mile from the two residential neighborhoods, according to township plat maps.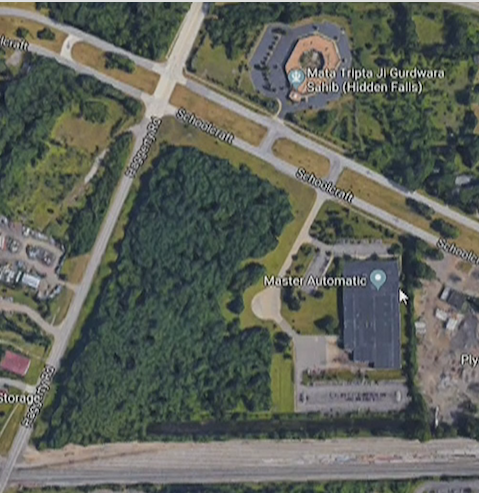 The surrounding property on Haggerty Road is now being used variously as a storage yard, and scrap dealer. Some of the land is controlled by consent agreements and has remained untouched for more than 50 years according to Lake Pointe residents.
Township records reveal one parcel of the undeveloped land is owned by Campbell-Manix and is home to 91,000 square feet Master Automatic Machine Co. at 40485 Schoolcraft. The company, built at this location in 1999, machines stainless steel components for automobile steering and transmissions systems from steel rods. Benzing Properties LLC, 29233 Haas Road, Wixom, owns the other two parcels. The properties have a combined State Equalized Value of nearly $4.3 million.
Not many of the residents who expressed concern about the property appeared at the meeting of the board of trustees last week, and those who attended found few answers about reputed plans to facilitate a tax abatement for a yet-to-be announced industrial firm. Rumors have been circulating that township officials are courting a prominent international automotive supplier and have granted the business confidentially for unsubstantiated reasons.
Markers from a recent survey of the parcels of virgin land in question remain in place on the property, although the for-sale signs have been removed.
According to statements by township officials, the new district (IDD) will help to "enhance" the development of the decades-long vacant property and provide the possibility of a tax incentive to manufacturers to build new facilities under a state Industrial Facilities Exemption (IFE).
IFE certification entitles the facility to exemption from ad valorem real and/or personal property taxes for a term of 1-12 years as determined by the township officials, subject to review at the state level by the Property Services Division and the Michigan Economic Development Corporation.
Township Treasurer Mark Clinton said there are currently 21 IFE-type business entities set- up within the township to receive a 50 percent tax reduction for a period of 10 years.
Township Supervisor Kurt Heise prefaced the hearing by stating, "This is not a re-zoning of any sort…this is for tax abatement purposes even though it has the wording 'industry' or 'industries' in the name-it's not a re-zoning where these will be some sort of heavy industry-smoke belching, noisy types of situations developing there."
The parcels, currently zoned TAR, meaning approved for Technology and Research, have the same zoning as the nearby German-based automotive supplier Robert Bosch, the largest industrial employer in the township. Bosch has 1200 employees at the 75-acre site at 15000 N. Haggerty Road, directly north of Schoolcraft, that Lake Pointe residents claim often creates daily traffic havoc on Haggerty, especially when the long CSX trains block the road.
One resident of Lake Pointe said she was not in favor of expanding development in the area because of traffic concerns and the fact that there are few wooded areas left in the township. She questioned the board members about the potential traffic increase with the Schoolcraft Industrial Park and wanted to identify the industrial firm that purportedly is planning the development, one that apparently warrants up-front tax abatement.
"I think everyone's aware we have a traffic problem south of the CSX rail yard, so increased development in that area would cause those living in Lake Pointe a lot of heartburn," she said.
Heise responded that the traffic issues would be addressed "if an applicant comes forward with a site plan and the type of business they intend to put at the site."
"There's been no site plan submitted by anybody," Heise reaffirmed.
Heise said there's been interest in the site "for years," but declined to disclose names.
"Because of the nature of their business and the confidentially we have extended to them-because they're a competitive business," he said.
"An applicant would have to do at least a phase one environmental assessment and obtain a storm water permit from Wayne County, and also a soil erosion permit…the plans that are submitted would have to go the Planning Commission," Heise added.
Trustee Chuck Curmi offered his perspective.
"That property years ago was Burroughs Corporation-that area employed thousands…that area was always designated industrial and heavy industrial-for decades," he said.
Long-time Lake Pointe resident Susan Bondie told board members the area is "not an attractive entrance to the township," the way it stands.
Board members unanimously approved a motion to establish the IDD.
Plymouth Voice.