Township board rejects plan for Central school site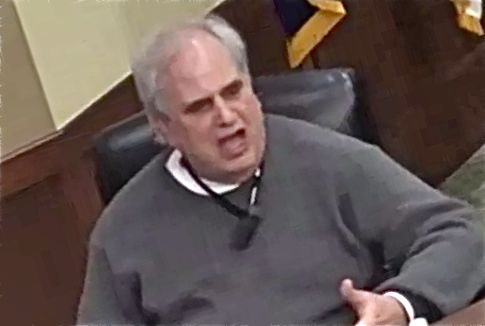 Jan. 24, 2014  PLYMOUTH EAGLE.
Plymouth Township trustees voted 5-2 last week against participating in a feasibility study for a Plymouth Arts and Recreation Complex (PARC) proposed at the 18-acre site of Central Middle School in the city.
This was the second request from PARC supporter Don Soenen, who again asked the board to participate in the feasibility study regarding the 97-year-old school scheduled to be closed by the Plymouth-Canton school district next year.
Approval of the township would be needed to create a taxing authority to operate the type of community center proposed. The project would be a partnership of the city and township and funded by a 1-mill tax which would require voter approval.
Soenen explained, as he did at the meeting Nov. 22, that the $26 million project would benefit the entire community and that there would be no cost to the township to participate in the study. His request was met with strong criticism from Township Treasurer Ron Edwards who was visibly emotional about the request.
"If it's in the city, I want nothing to do with it. I represent the township," Edwards stated.
"There's a lot of people that aren't here tonight that have voiced their opinion the other way and some have even said to me a recreation center is not possible," he added.
"I'm elected to look out for the interests of Plymouth Township, not the city. We have worked with the city on numerous projects and numerous times we've ended up paying the lion's share of the bill and they walk away," Edwards said.
"I don't want to do anything with the city. I really don't. They owe us money and we're in a dispute over that. We've been in multiple disputes over fire departments and everything else," Edwards said.
"I don't believe this proposal can go (forward) and I don't see investing the township's money in any authority," Edwards said hotly. "As an elected official I don't like it when my idea for a recreation center was tossed aside in favor of moving the PARC project forward."
Edwards had proposed a $1.9 million township-controlled recreation department, with outdoor fields and a facility "like Lifetime Fitness," an amphitheater and a year-round park pavilion to be constructed with tax revenue. The board members approved a $13,000 resident survey regarding his proposal. Most of the 6-hour meeting was spent on discussion of the PARC project. Clerk Nancy Conzelman expressed her strong opposition to PARC based on estimates she claimed to have obtained for the construction cost of a 400-seat auditorium. She cited the Village Theatre in Canton Township as a negative example. Conzelman was adamant the PARC proposal would not happen.
Trustee Chuck Curmi called for reason.
"Let's take the emotion out of it and get some information. Being part of a feasibility study is not committing Plymouth Township." he said.
Trustees Bob Doroshewitz and Curmi voted to participate in the study while Edwards, Supervisor Richard Reaume, Conzelman and Trustees Mike Kelly and Kay Arnold voted against it.
Edwards then suggested the 3-year moratorium on any intergovernmental or authority- like agreements with the City of Plymouth which was approved by a 3-4 vote of the board members. Doroshewitz, Curmi and Reaume voted against the moratorium while Conzelman, Edwards, Kelly and Arnold cast votes in favor of the measure.
After the meeting, Soenen said that the 38,000-resident Plymouth community can't afford two recreation facilities.
"I think it's unconscionable they've taken that kind of action…It's unprecedented action. I believe it's unconscionable that they can take that kind of action and will not even consider sitting down with us…it just flies in the face of all logic," Soenen said.
"We have the resources, we have the will and we have the organization…They have not heard the last of me. This board is completely out of touch with our community."
|News Plymouth Michigan
Plymouth Voice