Township armed robbery near police station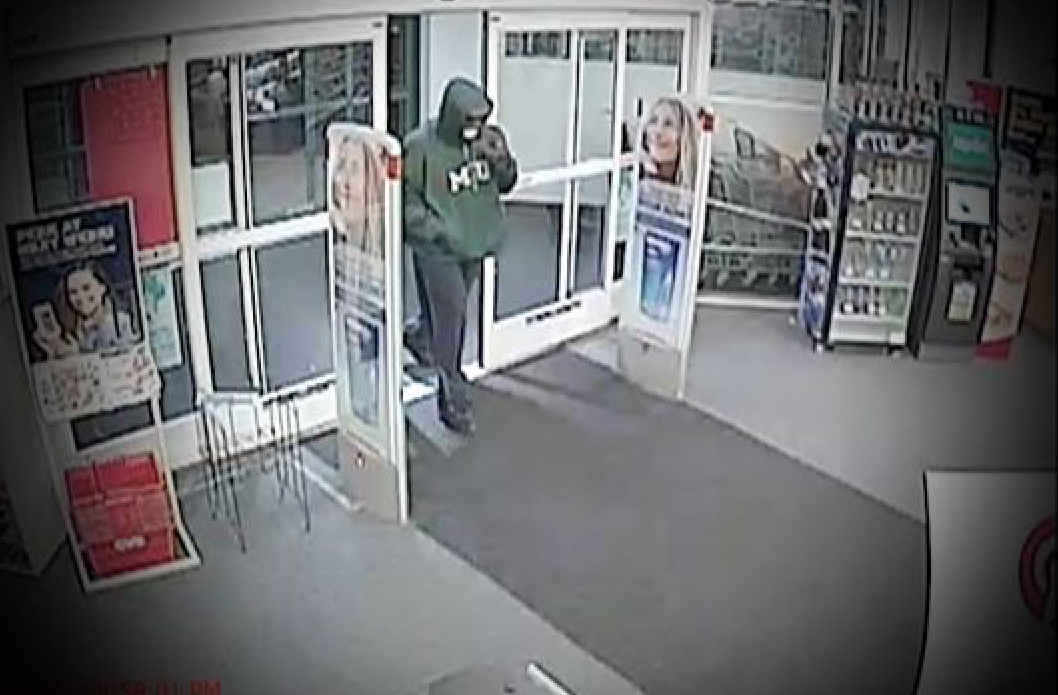 Aug. 8, 2017  PLYMOUTH EAGLE.
Plymouth Township News
A reckless armed bandit stormed the CVS store on Ann Arbor Road just before 10 p.m. last Saturday night brandishing a handgun and threatening employees- only a few hundred yards from the entrance of the Plymouth Township Police station.
According to police reports, officers were called to the CVS at 40900 Ann
Arbor Road near Haggerty at 9:58 p.m. Aug. 5 following a report of an armed
robbery.
Witnesses told the responding officers that a man had entered the store just
prior to closing and ordered the manger to lock the doors. The suspect then
had the manager empty the cash registers into a plastic grocery bag while he
restrained a second employee while brandishing a handgun in his right hand.
The suspect then ordered the manager and employee to walk to the office
where he ordered the manager to open the safe and place all the bills into
the grocery bag, according to police reports of the incident.
A witness, who was parked outside the store, observed the suspect exit the
building and enter the passenger side of a blue SUV, possibly a Jeep. The
driver was described as a black male. The vehicle left the parking lot
traveling on Haggerty Road in an unknown direction, according to police
reports.
Witnesses described the suspect as a black male, 6-feet tall and weighing
about 190 pounds. He is further described as having a dark complexion and
medium build. At the time of the robbery, the suspect was wearing a green
Michigan State University hooded sweatshirt with the hood pulled over his
head, a white surgical mask, sunglasses and a baseball cap.
Police said the man took an undetermined amount of money from the store.
Anyone who has information about the robbery is asked to call police at
(734) 354-3274.
Plymouth Voice.