Town Hall to discuss sale of Wayne County Land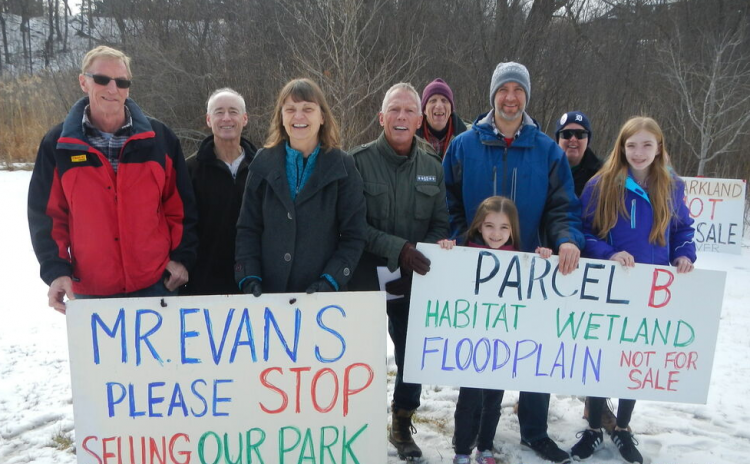 Nov. 15, 2019  PLYMOUTH VOICE.
Plymouth Michigan News
Don Howard
Staff Writer
A citizens grass roots group that want to stop the sale of two historic Ford Village Industry plants and the adjoining 11-acres of near Wilcox and Newburg lakes to private developers will hold a Town Hall presentation this Monday in Livonia on the proposed purchase offers for the Wayne County parkland located in Edward Hines Park.
Save Hines Park, a group made up of Wayne County residents organized in 2017 to stop the sale of the Warren Valley Golf Course and surrounding parklands in Hines Park to a housing developer, have a petition with more than 13,500 signatures and a Facebook group.
Two signed purchase offers have recently been tendered to the Wayne County Commission for approval. The Save Hines Park group plans to present their summary of the subject proposals on Monday evening.
"The people of Wayne County passed a millage to protect, enhance and increase parkland, but instead the County administration has a policy of outwardly selling parkland. The park millage has generated over $247 million since it was passed in 1996. Where did the money go?, said spokesperson Colleen Robar.
The Wilcox Mill has been used as garage and storage facility for Wayne County Parks and is now vacant. Ford Motor Company opened the mill in 1923, which was operational for 25 years. It was decommissioned and deeded to the Wayne County Road Commission in 1948. The building site and adjacent land are no longer utilized.
The Newburg Mill, located on Newburg Lake, has been used as office space and a horse barn facility for the Wayne County Sheriff Department mounted unit for many years.
Robar said the group feels it would be best to implement a strategic plan to stabilize the structures by accessing grants and foundation support and offer the structures for lease by utilizing a public-private partnership, rather than selling.  Leaving the property in public hands she asserts is a standard practice by local, state and national park systems and a better option.
"There has been a complete lack of transparency in the County's process of selling parkland and no public engagement process for County residents." Robar added.
The County Commission will review the purchase agreements on the park properties and hold a committee vote on Nov. 26, and a final vote on the sales Dec. 5.
The Town Hall meeting is scheduled for Nov. 18 at Schoolcraft College, VisTa Tech Center Auditorium at 6:30 p.m. The meeting is open to the public and free parking is available in the north lot.
Read More:
Local artists hopes to resurrect abandoned mill
Phoenix Ford Plant sold to developer
Plymouth Voice.
Updated.