Teen's boyfriend to spend life in prison for plot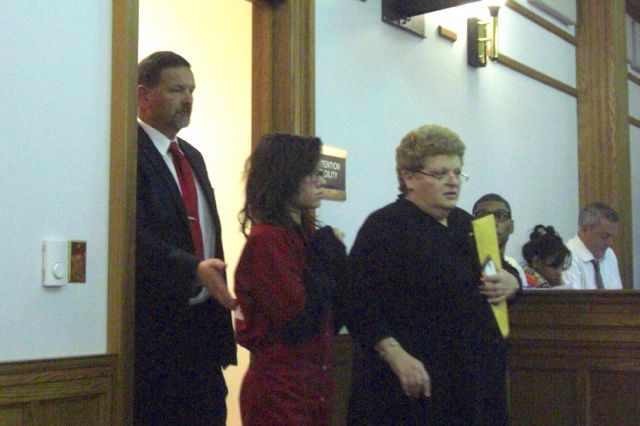 Police officer escorts Roksana Sikorsk and her then attorney Leslie Posner into the 35th District Court last October. Eagle Photo by Don Howard.
Aug. 25, 2015  PLYMOUTH EAGLE.
Plymouth Michigan News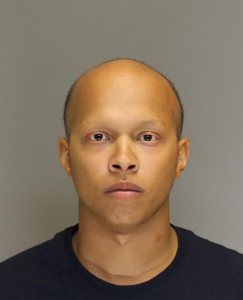 Michael Rivera was sentenced to life in prison by Wayne County Circuit Court Judge James Callahan last week, following his conviction on charges of plotting to murder his teenage girlfriend's Plymouth Township family last October.
Rivera, now 24, and Roksana Sikorski, 14 at the time of the attack, were each accused of four counts of conspiracy to commit murder, one count of attempted murder, one count of using a computer to commit a crime and felonious assault with a dangerous weapon. A jury found Rivera guilty of all charges July 23. Sikorski, being tried as an adult despite her age, is scheduled to go to trial in October.
Sikorski was 15 when she and Rivera allegedly plotted to kill her parents, sister and brother so they could run away together and he could avoid sexual misconduct charges her parents had filed against him in an attempt to separate the two. Sikorski allegedly slashed the throat of her sleeping 12-year-old brother whose screams alerted the rest of the family. Investigators said at the time that Sikorski fled the home, leaving behind her cell phone on which they found messages between her and Rivera, who was 22 at the time, including explicit instructions on ways to kill her family by slitting their throats as they slept.
Sikorski and Rivera were arrested the next morning at his Detroit home and both have remained in custody since that time. Prosecutor Kym Worthy opted to charge Sikorski as an adult due to the evidence presented by investigators. Her parents have repeatedly maintained that she suffers Post Traumatic Stress and other mental trauma due to mistreatment prior to her adoption from a Polish orphanage 10 years ago and should be charged as a juvenile.
Callahan, in sentencing Rivera, cited the law which dictates that the sentence for conspiring to commit murder must be the same as if the act had been committed. Rivera will not be eligible for parole.
Rivera's attorney, Wright Blake, said that his client continues to maintain his innocence and that he was trying to help Sikorski. Rivera will be back in court next month charged with criminal sexual conduct for having sexual relations with a minor, charges filed when Sikorski ran away from home in July of 2014 to be with him.
Rivera showed no emotion at his sentencing, saying only, "I'm sorry for my family, for them having to go through this."
Plymouth Voice.