Supervisor's home is on market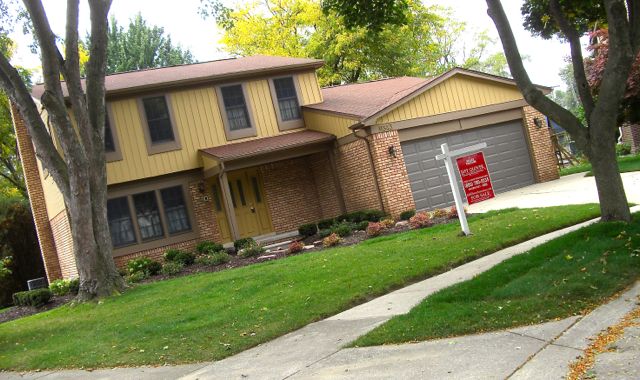 Oct. 3, 2014  PLYMOUTH EAGLE.
Plymouth Michigan News
By: Don Howard
Staff Writer
Despite his recent public denials, it appears that Plymouth Township Supervisor Richard Reaume may be preparing to leave the community.
Last week, Keller Williams Realty featured Reaume's home on Waverly Drive on the company website as a new listing. The listing, with 40 accompanying photos, shows most of the rooms in the house to be vacant. According to Zillow, the township home listed for sale Sept. 27 is priced at $225,000.
State of Florida records show Reaume purchased property there last month and secured a mortgage for $153,000 in the age-restricted retirement community, Villages of Florida, north of Orlando. Reaume will be 65 this year. Restrictions prohibit the use of the property as a rental, time-share or second home, although Reaume was granted a rider on the mortgage documents allowing the second-home designation on the property. Homes in the nearby community sell for $350,000 to $400,000.
Reaume denied rumors of any early resignation earlier this month when questioned after a rancorous meeting of the township board.
"Where did you hear that?" Reaume said. "I don't know anything about it."
Township officials and Reaume, in particular, have continuously come under fire in the past two years about issues critics characterize as uncontrolled spending and failure to listen to the requests of the citizenry. This summer, public backlash, petitions, lawn signs and social media publicized residents' objections to a 400-seat planned amphitheater and band shell set for construction in the Plymouth Township Park. Some say the recall campaign launched by upset residents over the amphitheater and aimed to oust four board members, including the supervisor, could be the impetus for the impending home sale.
Reaume is also facing the ongoing legal battle regarding the land erroneously sold to Plymouth Township in a Wayne County foreclosure sale. The township paid $606,150 in 2011 for two parcels of foreclosed land totaling 323 acres sold by Wayne County.
Other issues plaguing Reaume include the outstanding issues following the decision to disband a 17-year joint fire services agreement with the City of Plymouth in 2011.
Reaume and officials from the city have allegedly been in discussions in attempts to settle that issue.
Reaume, who has served as Plymouth Township Supervisor for 10 years, did not return the request for comment.
Plymouth Voice.