Sponsors allow festival to remain 'free'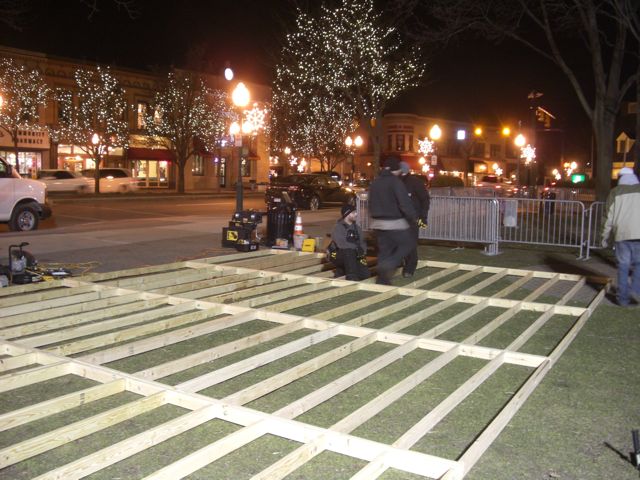 Jan. 16, 2013  PLYMOUTH EAGLE.
This 'free' event is pretty expensive.
If it weren't for the generosity and commitment to the community of many major sponsors, the 31st Annual Plymouth Ice Festival wouldn't be able to offer the 'free' skating, snowboarding, demonstrations, ice carvings and competitions more than 100,000 people are expected to enjoy Jan. 18, 19 and 20.
Producer Sam Walton is the first to acknowledge the debt the community owes to the sponsors who pay for the event so that there is no cost for the entertainment and interactive displays.
"I am all about keeping this event free to the public. This year, visitors can skate in the park, snowboard, cross country ski and enjoy the interactive sculptures, including the ice piano that can actually play, at no cost. That's what makes this a community festival," he said.
"This event costs, as a bare minimum, about $75,000 to produce. The event receives no funding from city, state or federal dollars and all expenses must be paid for by private fundraising," Walton explained.
There are costs involved that very few of visitors to the event ever think about, he noted. Walton said that the majority of the operating budget for the festival comes from corporate sponsorships. The city permit and operations bill usually comes in about $20,000 and insurance for the three-day event usually costs from $2,000 to $4,000.
The festival pays about $10,000-$15,000 for blocks of ice, depending on how much is used in the competitions and for sculptures, Walton said. He estimated that labor costs for carvers and the production staff is about $25,000 for the weekend, which is pretty low, considering the amount of effort the festival requires.
Walton said the event takes in total about 8,000 man hours to produce.
"The festival completely consumes my schedule from Dec. 1 until Feb. 1," Walton said with a smile. "There are lots and lots of 12 hour days to make sure this is as good as it can be for the community."
This year, for the first time in more than three decades, the ice festival will be a for profit effort managed by Walton's Signature Professional Group.
"We couldn't produce the event without the great support of all our sponsors," Walton said. "We're really grateful for their support."