Smoke machine suspected in church illnesses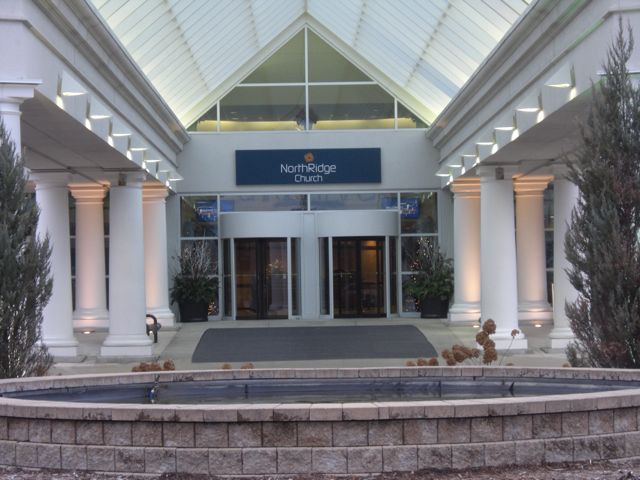 Dec. 13, 2012  PLYMOUTH EAGLE.
The Christmas program at NorthRidge Church in Plymouth featured some extra drama last Thursday night when the Plymouth Township Fire Department rescue squad was summoned after three people needed medical help during the performance.
Approximately 3,000 people were in attendance at the sold- out performance, one of several that week that featured a professional stage presentation with flying angels, falling snow and indoor fireworks accompanied by a full orchestra and a 400-member choir. The event was billed as "The 20th Anniversary of the Glory of Christmas."
Near the beginning of the pro- gram, church staff members called 911 for help for a member of the choir and two audience members who were suffering from respiratory distress.
"All saying they were not feeling well at the same time was not unusual," said Pastor Wayne Kurtycz, NorthRidge marketing manager who oversees the performances. Kurtycz said this was the sixth consecutive performance on this 20th anniversary and he expected attendance will reach a total of 25,000.
Four ambulances were dispatched to the scene, two from Plymouth Township and two from Huron Valley Ambulance. One of the audience members who was experiencing difficulty breathing was transported to an area hospital. The other two were treated by EMTs and left the church on their own.
Some witnesses speculated that a smoke machine used during the performance may have been the cause of the problems which appeared, witnesses said, to be similar to asthma attacks.
"When we have special effects the church is very cautious and the area is well ventilated. There is always someone who's getting sick when you deal with such a large number of people at one time," Kurtycz said. Witnesses said the EMTs were overheard suggesting that the smoke machine be turned off for the remainder of the performance.
The show continued without interruption during the emergency event.