School Superintendent gets rude reception, lack of respect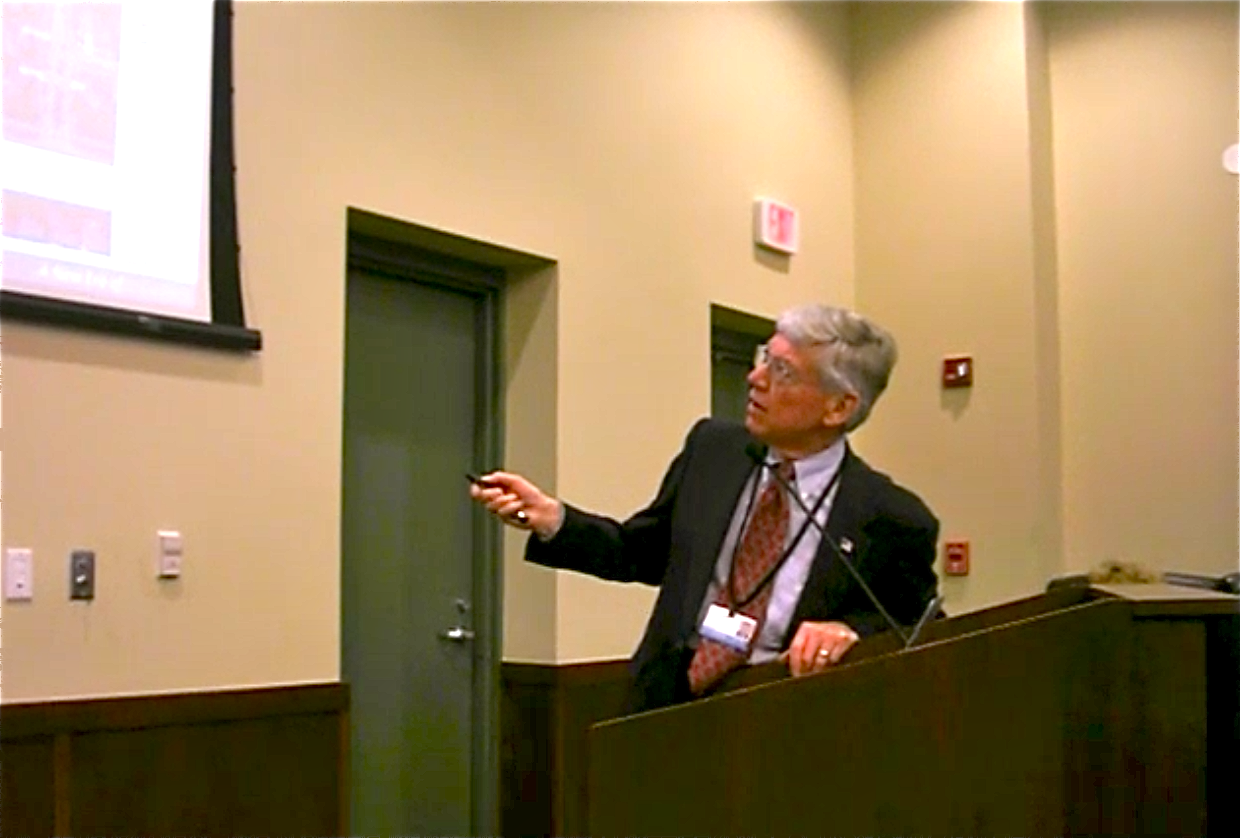 Apr. 23, 2013  PLYMOUTH EAGLE.
Edwards to Hughes: You're (the school district) the only entity in Plymouth Township that keeps getting tax increases
Plymouth Canton Community Schools Superintendent Jeremy Hughes received a less-than-cordial reception from Plymouth Township officials during their regular meeting last Tuesday. Hughes and school board members Adrienne Davis and Sheila Payton attended the meeting to promote the May 7, $114 million bond ballot question in Plymouth and Canton Township.
Hughes reiterated the key elements of district proposal to the audience at the meeting explaining that it is cost prohibitive to have to pay for major capital improvement out of the district general operating funds, a measure that the bond proposal would alleviate.
Hughes said that economically it is a good time for a bond proposal, especially since the last successful bond issue was in 2004 and the need is now critical.
Hughes explained the need for facility upgrades, middle school enhancements, technology upgrades, computer labs and new buses using a series of slides, pie charts and graphs to explain the plans of the district to provide a technology-based curriculum for students.
His request for an official endorsement or support of the ballot question met with resistance from some township board members.
Township Treasurer Ron Edwards asked several questions and told Hughes, "You're (the school district) the only entity in Plymouth Township that keeps getting tax increases."
"When people vote on bond issues-they're not voting on millage, they're voting to let the school district borrow the funds," Hughes responded. "They will not increase the tax level more than 4.1 mills."
Edwards offered further questions after Hughes' comment that 24 cents of every dollar goes into the Michigan public fund for teacher pensions, "School salaries are falling, but your pension costs have gone up $5 mil- lion," he said.
"We'll getting at it at the negotiation table, our teachers have not had a raise in seven years," Hughes said.
"We have to keep our property values up here," Edwards continued. "Take Farrand school; we had to raise hundreds of thousands for playground equipment and Starkweather school has exposed electrical wires and no hot water. Bond money always goes south of Joy Road," he said.
Hughes explained that the old Starkweather building now houses only 11 special education students.
Township Clerk Nancy Conzelman told Hughes, "You're drawing a line between Plymouth and Canton."
Hughes patiently responded to the criticism.
"We're just one community here…(Joy Road) is just across the street you know. The township is growing happily."
When Trustee Kay Arnold inquired about the future of the Central Middle School building, Hughes said the rumor that the district was going to sell the facility for $1 was untrue, but felt it was more appropriate for the school board members to respond to Arnold's question.
Following the meeting, Hughes acknowledged that district enrollment is definitely declining and they are picking up the trend of fewer students in the elementary schools and the birth rate figures.
Hughes told board members that he and the administration were not in favor of spending millions of dollars to renovate Central Middle School.
Hughes, who lives in Dearborn, acknowledged the feelings of many residents about the historical significance of Central Middle School.
"I don't think it should be torn down. I think it could have other uses. Perhaps we could sell the current administration building and move into that building."
|News Plymouth, Michigan