Michigan Notable author to share Summer of 68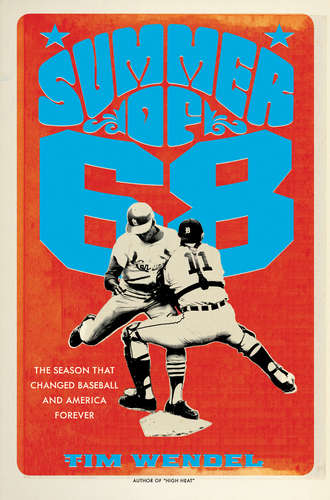 Apr. 19, 2013  PLYMOUTH VOICE.
Tim Wendel, author of the award-winning book, "Summer of 68: The Season that Changed Baseball and America Forever" will speak at the Plymouth District Library on Sunday, April 28, 2013 at 1:00p.m.  This non-fiction work captures the tumultuous atmosphere in America that year.  In the sports world, 1968 was viewed as 'The Year of the Pitcher'.  It was a season that saw such legends as Bob Gibson, Denny McLain, Don Drysdale and Luis Tiant set new standards for excellence on the mound.  Americans watched all of this and more as they experienced one of the most divisive and turbulent years in history amid the assassinations of Martin Luther King, Jr. and
Robert Kennedy.
Wendel's writing has appeared in The New York Times, The Washington Post, USA Weekend, Washingtonian, National Geographic Traveler, Huffington Post, The Potomac Review, Gargoyle, GQ and Esquire.
Wendel is a writer in residence at John Hopkins University where he received the 2009 Award for Teaching Excellence and the Professional Achievement Award in 2004 and 2010.
The Michigan Notable Book program recognizes 20 books each year, selected by the Library of Michigan, that focus on Michigan people, places or events. For more information on this program go to:
http://www.michigan.gov/libraryofmichigan
It is requested that you register online for this free program at www.plymouthlibrary.org  or call 734.453.0750,ext. 4.
|News Plymouth Michigan