Cross trained, new practices enhance police and fire services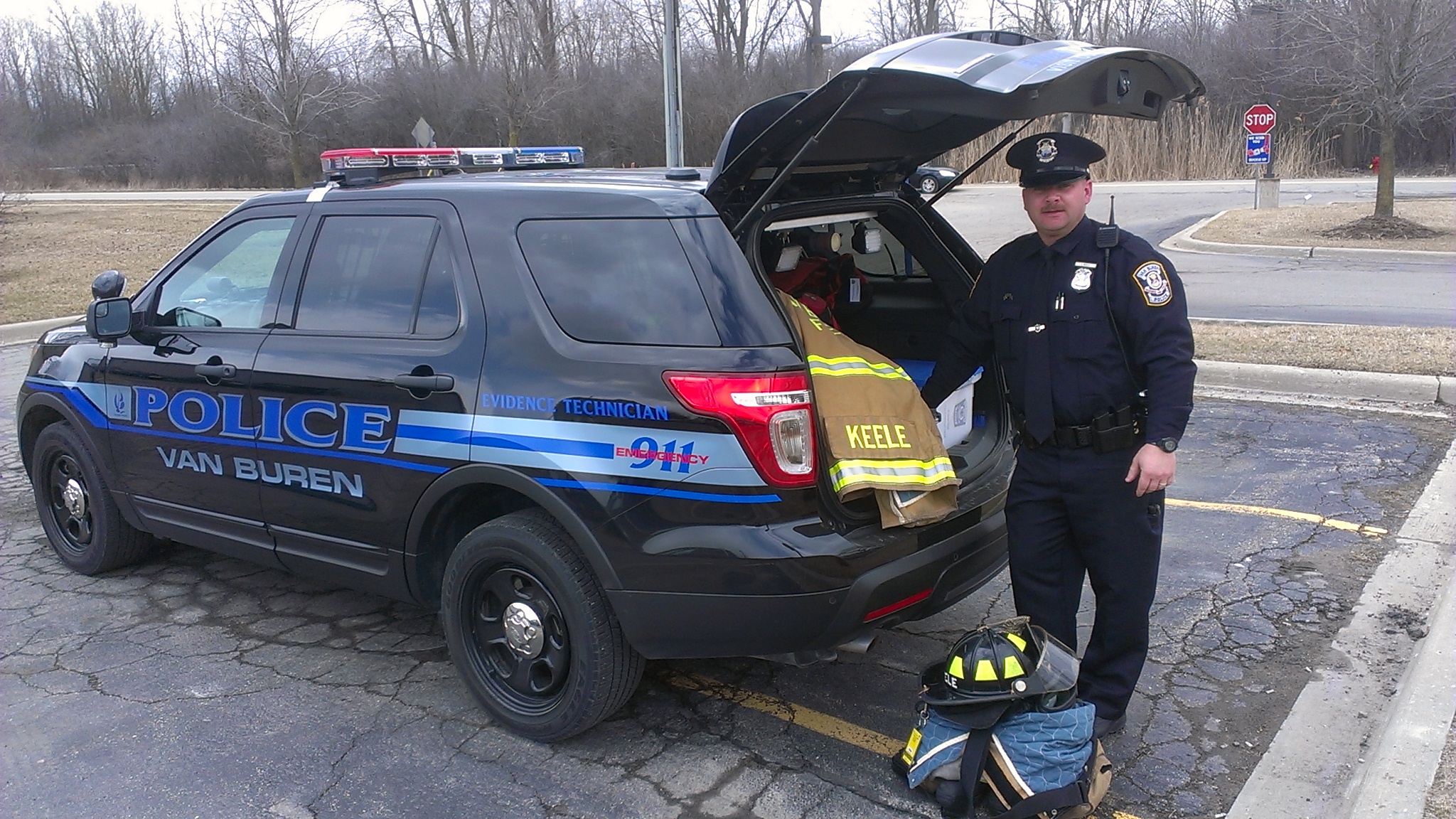 Apr. 22, 2013,  PLYMOUTH EAGLE.
New system employed in Public Safety Department
When it comes to public safety in Van Buren Township, officers take their job descriptions seriously.
Whether police or fire officers, the new philosophy of Interim Public Safety Director Greg Laurain and Fire Chief Dan Besson is pretty simple: Do what needs done to protect the public. The pair have implemented some new and more comprehensive efforts to cross train officers to complete tasks that were previously only performed by one department or the other.
These days, police officers who have been trained on fire hydrant preparation carry hydrant wrenches in their police cars, so if they arrive at the scene of a fire before the fire engine and fire fighters, police officers assist fire personnel by preparing the hydrant. When fire personnel arrive, precious minutes can be saved, and fire fighters can immediately get to work, according to a release from the department.
On the other hand, the entire public safety department is committed to keeping the traveling public and personnel safe when there are incidents on or near public highways and roadways. When an incident requires fire fighters to concentrate on life safety, police officers will handle routing traffic around the incident until fire fighters become available. Similarly, and as incidents allow, fire fighters will transition into positions to relieve the police officers from traffic control points. Doing so assists police officers, so they are able to get back to their investigation, the issues of a serious car crash, or other law enforcement duties, the release indicated.
Van Buren fire fighters are well-versed in traffic control techniques based on the recommended guidelines of the National Highway Traffic Safety Administration (NHTSA), Michigan Department of Transportation (MDOT), and interdepartmental Standard Operating Procedures.
Utility 2, a support vehicle housed at Fire Headquarters, is well-equipped with barricades, traffic cones, safety flares, and signs to help warn and direct approaching drivers. Both fire fighters and police officers comply with the Federal Highway Administration law on wearing conspicuous traffic vests while directing traffic in high speed zones in order to gain the driver's attention, the release continued.
On-duty officers trained as fire fighters now carry their fire gear in the trunks of their police cars. While on duty as a police officer, if there is a need to respond in the capacity of a fire fighter, an immediate response is now available. This new practice represents the best use of resources avail- able, while an added bonus is fiscal conservation: If a cross-trained police officer transitions into a fire responder, no blended-rate hourly cost increase is incurred.
Instead, these employees are serving in the capacity of a public safety officer, the release said.
This collaborative effort to implement these new practices enhance police and fire services and provide an even more efficient and comprehensive level of safety and service to residents, according to the statement from the township.
|News Plymouth Michigan