School district informational meetings continue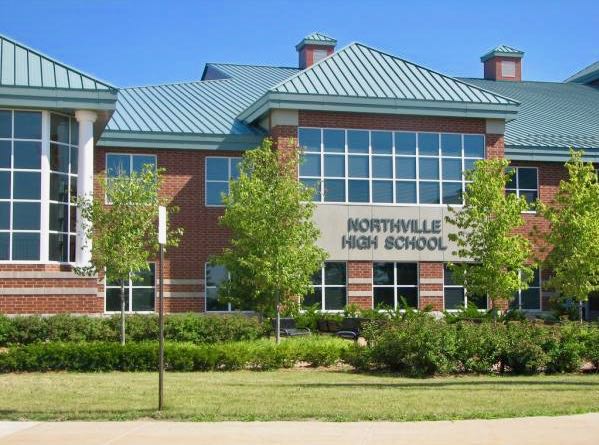 Jan. 30, 2020  PLYMOUTH EAGLE.
Plymouth Michigan News
Property owners in the Northville Public Schools district will be asked to approve a new Sinking Fund millage on the March 10 ballot.
Voters will be asked to extend the current .9519-mill levy from 2021 to 2025 and provide for broader uses of the proceeds, including instructional technology and security equipment.
The current levy expires Dec. 31, 2020.
The .9519-mill, five-year request is a replacement of the existing sinking fund millage and would not result in an increase over the current millage rate, school officials stressed in a press release regarding the issue.
"If supported, the Sinking Fund millage will continue to provide approximately $3 mil- lion each year to fund building and site repairs, along with instructional technology and safety and security upgrades. This funding helps protect the community's investment in the school district's buildings and sites, while preserving General Fund dollars to accomplish the district's core mission of instruction and student learning," the statement continued. Priority projects for the next five-year period fall into the categories of Instructional Technology and Security, Energy and Operational Efficiency, and Health and Safety.
The district is hosting a series of forums to discuss the millage replacement request in various locations. The next meeting is at 7 p.m. Monday, Feb. 2 at Moraine Elementary School and at 8:30 a.m. Thursday, Feb. 6 at Hillside Middle School and again at 1:30 p.m. Wednesday, Feb. 16 at Old Village School.
The forums will include information about the Sinking Fund replacement millage proposal through a 10-15 minute presentation followed by an opportunity to ask questions about the proposal.
The forums are open to the public.
More information about the proposal is available on the district to learn more about the millage election by visiting the district website www.northvilleschools.org/ 2020sinkingfund. Questions and/or comments may also be e-mailed to nps@northvilleschools.org.
Plymouth Voice.