Salvation Army sets Summer Day Camps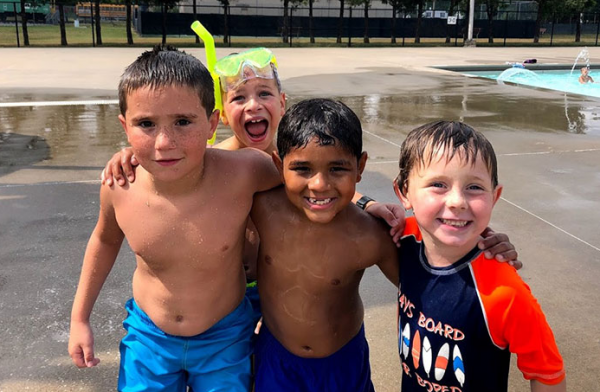 Apr. 16, 2019  PLYMOUTH EAGLE.
Plymouth Michigan News
This summer, both the Plymouth and Wayne-Westland Salvation Army corps will again offer their Summer Day Camps.
The Plymouth Corps, 9451 S. Main St. in Plymouth, serves Plymouth, Canton, Northville and Belleville. Summer Day Camp information is available there from Marcarius Coakley at (734) 453-5464, Ext. 632.
The Plymouth camp is for children entering first grade through age 12. Participants can register and pay for only the weeks they choose, with special activities: Cirque Amongus, Plaza Lanes bowling, the Toledo Zoo and more. Registration forms are avail- able in the office at the Main Street building.
For Plymouth, open registration begins May 15 at 5 p.m., and has a $20 registration fee per child plus the first week tuition. Camp meets from 10 a.m. to 3:30 p.m. Monday through Friday, with $75 per week tuition and pre-care and after-care options for an additional fee of $15 per week or $5 per day. This year, camp is June 17 through Aug. 2.
Coakley is program ministries coordinator for the Plymouth corps, which is on the west side of Main Street south of Ann Arbor Road in Plymouth.
For Wayne-Westland, 2300 S. Venoy Road in Westland, Summer Day Camp will take place from June 17 through Aug.16, Monday through Friday, Field trips such as the Detroit Zoo and more are featured during the eight weeks.
The Wayne-Westland corps serves Westland, Wayne, Inkster, Romulus and New Boston.
The Wayne-Westland camp is for ages 6-12, costing $65 per week, with registration now under way at the Wayne-Westland Salvation Army, 2300 S. Venoy Road, south of Palmer Road.
Andrew Barylski, director of community and youth ministries at Wayne-Westland, can be reached at (734) 722-3660, Ext. 110. Before- and after-care is $20 and $25 this year, respectively, at Wayne-Westland.
Both Wayne-Westland and Plymouth camps offer counselor-in-training options.
Plymouth Voice.
Photo: Salvation Army