Residents protest planned paving assessment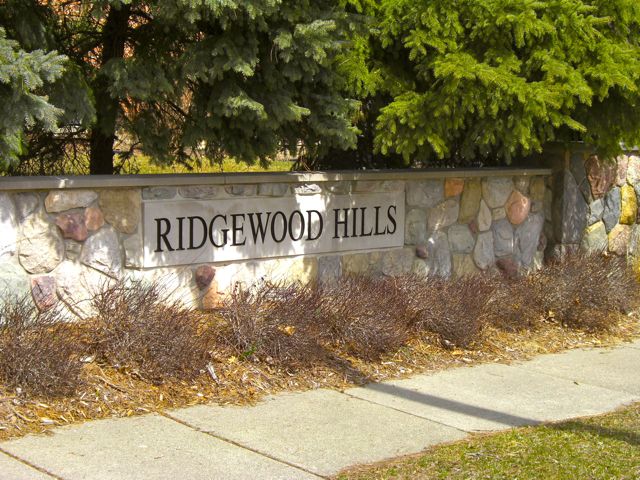 Apr. 2, 2013  PLYMOUTH EAGLE.

The plan to repair and repave the asphalt streets in the Ridgewood Hills subdivision in Plymouth Township has fallen flat with several of the affected property owners.
Robert Conrad, a resident of the subdivision, spoke to members of the Plymouth Township Board of Trustees at a March 12 public hearing, asking for reconsideration of the Special Assessment District or SAD approved to fund the repaving of Ridgewood Hills. Under the terms of the proposed SAD, each Ridgewood Hills residence would be assessed $6,422.61 to be paid toward the repaving project.
The township would collect the funds through the special assessment of property taxes to pay for the project, collecting a percentage of the total as a service fee, and remitting the remainder to the contractor doing the work. Approval of the project and assessment district by the township is required for the project to proceed.
Conrad presented a letter to the board of trustees, signed by 10 residents of the subdivision, protesting the manner in which the SAD was developed and explaining that an alternate proposal would have repairs and repaving done to the most traveled streets in the subdivision where the work is necessary while doing less expensive and extensive work to other areas which are less traveled. Under the plan he suggested, residents of Ridgewood Number One would pay $7,700 for the cost of the repairs and the remaining residents would pay $1,600 per lot, which he said "more correctly reflects the cost/benefit ratio the group had calculated."
Conrad also told the board members that the residents were concerned at the failure Township Director of Public Services Patrick J. Fellrath to meet with them or provide an estimate of the portion of the total cost of the project that was involved in the regrading of Hillcrest Street, the main ingress and egress to the subdivision. In the letter, Conrad said that Fellrath said the contractor would not provide that information.
Another Ridgewood resident, Don Zaksek, a retired financial analyst with an MBA in finance, found this curious, Conrad said. The group then asked another resident, who is a retired engineer, to provide an estimate using the information the group was able to obtain.
It was on that estimate and projections the group based their alternative plan, he said, because the township refused repeated requests for information about the project costs.
"Our challenge to this assessment is that there is substantial and unreasonable disproportionality between the amount assessed and the value received by each lot owner," Conrad, a Wayne County engineer, stated.
"Some homes are only partially in the SAD,"Conrad said. "Lets give an opportunity to everybody in a public format," he suggested to the board members.
"There should have been a meeting of the residents. We're stuck with a SAD that does not rep- resent the entire group," he said.
In the letter, Conrad and the other residents also requested, "access to all files related to the SAD proposal, particularly those associated with its establishment."
His comments drew no response from the board members who voted unanimously to authorize the final engineering drawings, to take bids and have the supervisor prepare the final Special Assessment Roll for approval after the 30-day waiting period. |News Plymouth Michigan