Queen of Blues powerhouse – performs in Plymouth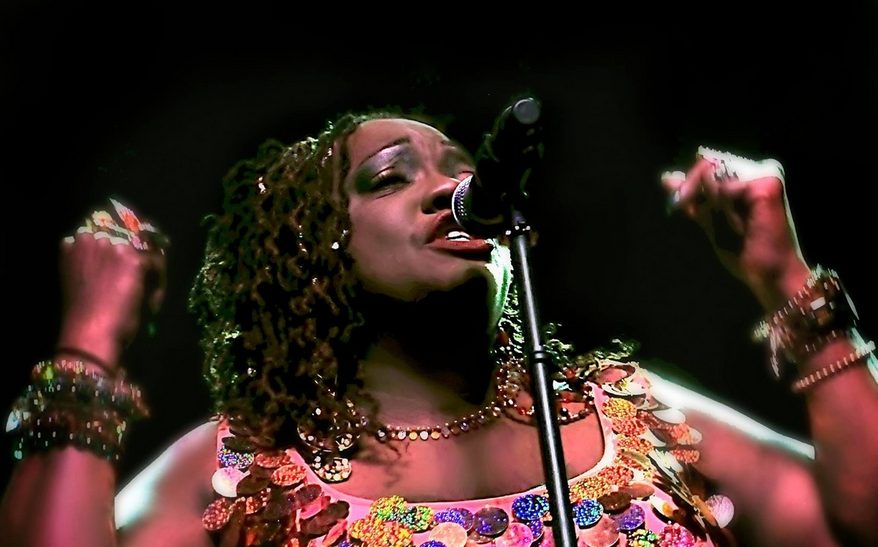 Apr. 14, 2017  PLYMOUTH VOICE.
Plymouth Michigan News
WATCH VIDEO
The renown Thornetta Davis is sure to wow concertgoers this summer at Plymouth's Music in the Air concert series when she performs on the Kellogg Park stage.
Referred to as "Detroit's Queen of the Blues," Davis is a multi-talented international singer-songwriter and winner of numerous music awards. Known for inspiring her adoring audience, her amazingly strong commanding and smooth voice leaves them always wanting more.
"A native Detroiter, she first broke into the profession singing with rock, R&B and soul bands Chanteuse, the Chisel Brothers and Big Chief, before seguing into fronting her own band.
It took years, but with the warm soulfulness of her delivery and her gritty survival skills, Davis came to be one of Detroit's most respected blues singers."
….Detroit News
"Davis, after all, is widely regarded as one of the elite vocalists on the modern Detroit music scene, a powerhouse singer frequently introduced as the city's Queen of the Blues."
….Detroit Free Press
"…one of the city's most respected blues voices.".
…Detroit Metro Times
The Music in the Air Concert Series-2017 starts May 26.
May 26               Cancel Monday (Top 40)
June 2                The Dale Hicks Band (Motown/70's Rock)
June 9                Alan Turner and the Steel Horse Band (Country)
June 16              Detroit Soul Revue (Soul/Funk/Rock)
June 23              Big Ray & the Motor City Kings (Blues)
June 30             Steve King and The Dittilies
July 14               Under the Covers (Top 40 /Rock)
July 21               Magic Bus (Psychedelic Ride to the Woodstock Era)
July 28              Mainstreet Soul (A funky good time)
August 4           Steve Acho   (Pop/Rock)
August 11         Von Zippers (Classic Rock)
August 18        The Randy Brock Group (Blues)
August 25       Thornetta Davis (Detroit's Queen of the Blues)
September 1   Dan Rafferty Band (Hip Hop/ Top 40 / Funk & Disco
Plymouth Voice.