Public safety awards are deserved by all officers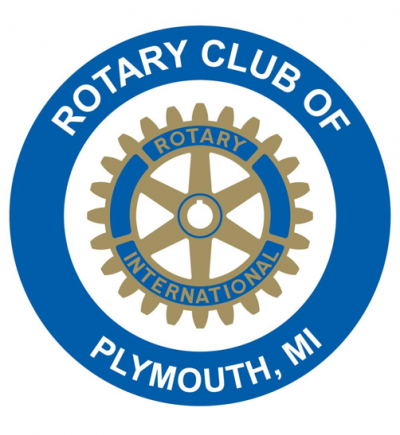 Nov. 21, 2012  PLYMOUTH EAGLE.
Opinion
Noticeably absent from the ceremony this year was the Plymouth Township Fire Department.
Last Friday, the Plymouth Noon Rotary Club presented the Officer of the Year awards to firefighters and police officers in the city and township of Plymouth, a tribute the club members schedule annually.
We've said it before and it bears repeating, this is a terrific program and one that is well deserved and needed in the community. And Thanksgiving week is the perfect time to express our gratitude to these officers dedicated to our safety.
These are the men and women who put their lives on the line every day they go to work. That phrase seems to have lost a great deal of meaning, after being been repeated so often. But it is true. If these men and women thought about the true risks they take every day to help others, to save lives, to defend their communities, they probably would look for another career. They actually do not know if they will come home from work every day.
There could be a major chemical fire that takes their life, a freeway tanker truck explosion, an armed gunman, a bank rob- bery or a sniper in a crowded building.
These people face the risk of being on the front lines of those situations daily when they clock in on their job. Every day, they suit up in their protective gear and go on patrol or to the fire station and wait for the inevitable calls from those needing assistance.
And those calls continue to come in, day after day, incident after incident.
Noticeably absent from the ceremony this year was the Plymouth Township Fire Department which has been reduced to only 13 firefighters responsible for the protection of 28,000 residents. The continued turbulence and ongoing uncertainty of their jobs was obviously a deterrent to the township fire fighters, who feel the current effort to gut their department and outsource their jobs is in direct conflict with any award presentation for their service. Officers from the township police department did appear, however, despite the recent "take-it-or- leave-it" contract they have been given from the current, and recently re-elected, administration. The township is demanding that each police officer become trained as a firefighter as part of a new Public Safety Officer plan.
Despite the emotions, confusion and insecurity that accompanies all this turmoil, these men, in both departments, continue to go to work and do their jobs in an exemplary manner every single day.
There are no incidents of any of these township officers, either fire or police, withholding effort or doing less than the best job they can, and living up to their pledge to serve the public to the very best of their ability. They're doing this despite the veritable and continual attacks launched at them from the very people who are supposed to support and champion their efforts.
We think that makes these men and women even more worthy and deserving of a public award and recognition of their professional efforts.
These awards are presented in some form annually in almost every community we serve, usually by the municipality or the department itself as a way to recognize the efforts of this unique group of citizens who choose to do this dangerous, but often rewarding, work. Each and every one of them, in any community, has a story to tell of a situation that could have resulted in disaster that was avoided. Each of them has avoided injury or death and managed to save a life or provide needed help to the residents they serve.
Giving them these honors, this recognition and this sign of appreciation for the careers they have chosen, seems a small step toward the debt of gratitude owed to them for the sense of security and safety they provide.
Even if we have never needed them, never been involved in the type of emergency situation which requires their involvement, we all share that unconscious confidence that should we need them, they will be there, to put themselves between us and a threat to our welfare or safety.
We applaud the Rotary Club program for thanking these officers and all the other programs that demonstrate the sincere regard of the public for these men and women who serve and protect us every day.
We know we're thankful they're here.