Short changed: a typical day for Plymouth firefighters and residents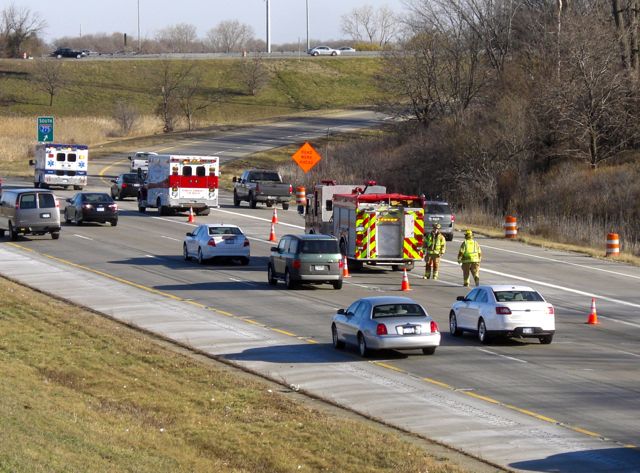 Nov. 27, 2012  PLYMOUTH VOICE.
The Plymouth Township Community Fire Department was called to a medical emergency Tuesday afternoon on Eastbound M-14 at Haggerty Road. The incident occurred less than one half mile from Lake Pointe fire station, which has been closed since last spring.
Because of layoffs and the closing of Lake Pointe's station, the only two remaining stations left to respond were several miles away and their dispatch left the entire Township unprotected and dependent on mutual aid from another community in the event of a fire or medical emergency. The City of Plymouth does not participate in mutual aid with the Township, as they have an all-volunteer department shared with the City of Northville.
The two full time firefighter-paramedics on duty at Station 3 on Beck Road and North Territorial responded with a rescue squad unit and the two full-time firefighter-paramedics stationed at Station 1 backed them up with a fire engine from Ann Arbor Road and Haggerty. An HVA ambulance was also called.
The Township's fire department currently has a total of 13 officers and firefighters, only four per shift that are fully trained and certified as paramedics and trained in Advanced Life Support procedures and are the first to respond to all medical emergencies.
The Plymouth Community Fire Department is charged with first response to emergencies within the boundaries of Plymouth Township, which include fire, emergency medical services, vehicle extrication, and natural and man-made disasters for the plus 28,000 residents, industry and three expressways. In addition, one firefighter is assigned as their inspector who is responsible for reviewing and approving site and building construction plans in addition to conducting fire code safety inspection of all business in the Township.
The actual fire department response time or the nature of Tuesday's emergency is unknown at this time.