Primary will decide several township terms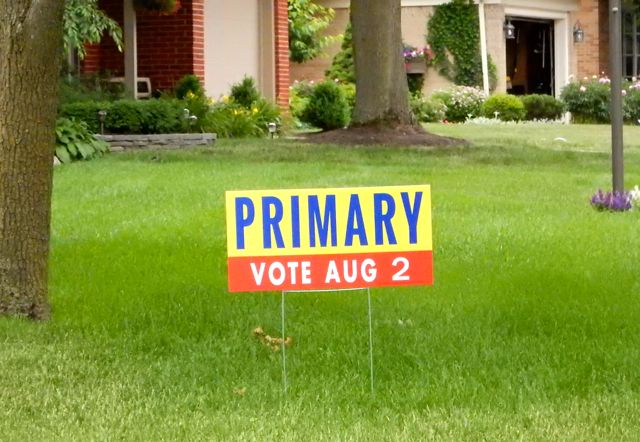 Jun. 13, 2016  PLYMOUTH EAGLE.
Plymouth Michigan News
All four of the candidates elected to terms as Plymouth Township trustees will be Republicans.
Only one Democrat filed to have her name included on the Aug. 2 primary election ballot in the township which will reduce the 10 hopeful trustee candidates to four who will then face no opposition in the November General Election.
Incumbent Trustees Mike Kelly, Bob Doroshewitz and Chuck Curmi are all seeking reelection and will be facing Don Schnettler; Jack Dempsey; Gary Heitman; Michael Olianski; Thomas Parrelly; Teresa Somercik and Alexander Roehl.
Kelly is seeing his third four-year term and Doroshewitz is seeking his fourth term. Curmi is seeking a sixth term on the board.
The supervisor's race will include current Supervisor Shannon Price who was appointed to the top spot about a year ago after the resignation of Richard Reaume. Price will face veteran legislator Kurt Heise, now a Michigan State Representative who is term-limited at his state office. Both are Republicans so the winner is not expected to face any opposition on the November ballot.
Incumbent Township Clerk Nancy Conzelman will be challenged by former state legislator Jerry Vorva in the August primary where, once again, there is no Democratic challenger.
Incumbent Treasurer Ron Edwards, seeking his sixth term, will be challenged by newcomer Mark Clinton, also a Republican, in the primary election. The winner will then face the only Democratic candidate to file for any office in Plymouth Township, Mary Siefert, a former Harrison Township treasurer.
Plymouth Voice.