Post Office now in new home in downtown Plymouth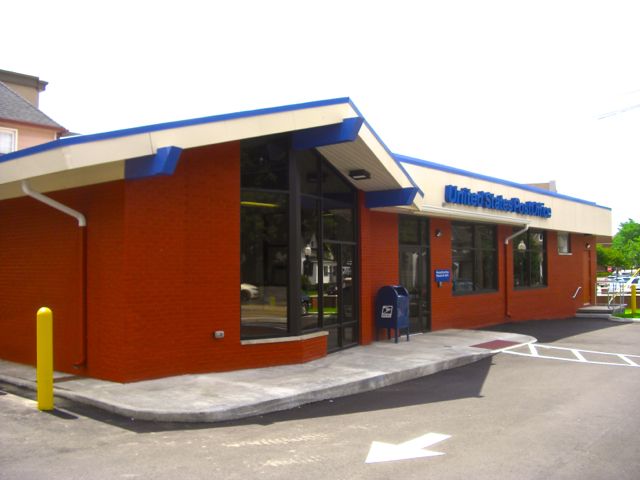 Jul. 28, 2014   PLYMOUTH EAGLE.
Plymouth Michigan News
The downtown Plymouth Post Office has now moved to a new home.
The former Pursell Station located at 885 Penniman Ave. has moved a few doors away to the corner of Harvey and Penniman to a remodeled building that had been vacant for almost a decade. The building, last used as a convenience store, has been modernized and brought up to code.
After 80 years in a classic-style post office built in 1935, the United States Postal Service sold the building last year, saying it was too large and citing cost-cutting measures. The new owners, Plymouth residents Mark and Patricia Malcolm, plan to convert it to a food market.
The Pursell Station was named for Carl Pursell a long-time Plymouth resident and congressman.
The building contains a famous mural painted in 1938 fostered by a depression-era works program that employed people to work on public projects. Documented by the International Center for Arts of the Americas at the Museum of fine Arts, Houston, the mural on the west wall of the Plymouth Post Office, "Plymouth Trail" is the work of famed artist Carlos Lopez. From 1937-1942, Lopez completed many important murals for numerous post offices in Michigan and was extensively involved in the mural movement prompted by the United States government-sponsored Works Progress Administration (WPA) and its Public Works of Art Project during the 1930s.
New building owner Mark Malcolm said that the remodeling and renovations of the old building will have to be approved by the State Historic Office. That office has agreed to place the property on the National Register of Historic Places.
"In terms of tenants and uses we would hope to attract to add value to the community…"
Postmaster Robert R. Alt said he was very pleased with the new site as it kept the post office downtown and part of the community.
"We want to take care of our people…I think it was a good choice."
Plymouth Voice.