Plymouth Township water rates increased by board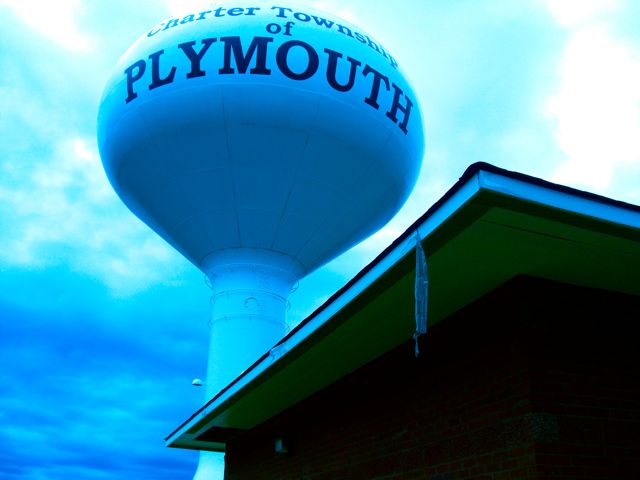 STILL UNDER CONSTRUCTION, PLYMOUTH TOWNSHIP WATER TOWER
Since April of 2008 when the new township water tower was reported functioning by engineers, the 1 million gallon tank has reportedly not been filled to more than 65 percent capacity. It is said the tank will hold only 250,000 gallons of water before draining to that level.
See  Mar. 15, 2012 story-Plymouth Waters Problems Persist at  PlymouthVoice.com
Aug. 14, 2012  PLYMOUTH EAGLE.
Water bills in Plymouth Township have gone back to the future.
A new rate adopted by members of the township board will take the rates to the level approved in July of 2011, an increase of about 5 percent.
The increase was approved by a unanimous vote of the board members and will affect both water and sewer rates and residential and commercial customers.
The new rate is up 45 cents to $9.05 for each thousand gallons of water used. The average quarterly water bill in the township should be about $181 for homeowners.
Businesses are billed monthly for the service.
Officials said the new rate is based on the 14-percent increase the township is now being charged by the City of Detroit for water and an anticipated raise of 9 percent cost of sewage treatment.
The township pays for the services through Wayne County and the Western Townships Utilities Authority, although the service is provided by Detroit Water and Sewerage Department.
The township water department budget has been increased nearly $500,000 from $13.09 million to $13.68 million, according to town- ship records.
Township officials had lowered the water rate in 2012.
Water rates were increased in the City of Plymouth in May to $10.89 per thousand gallons of water used.
|News Plymouth Township