Plymouth Rouge Rescue seeking volunteers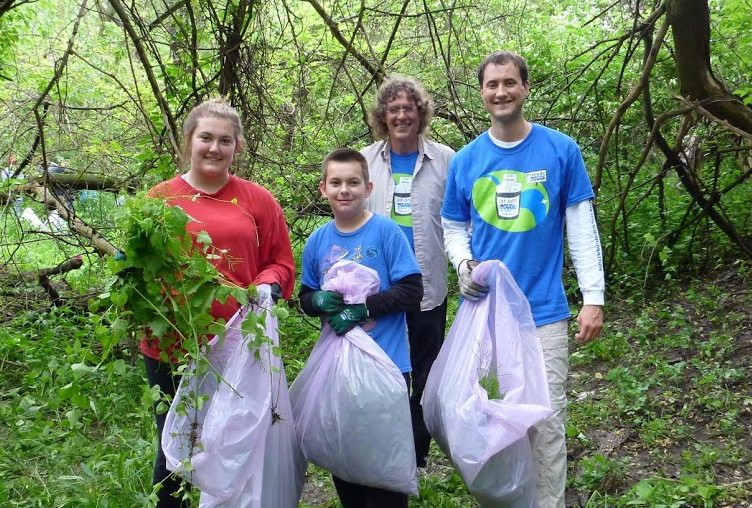 May 9, 2014  PLYMOUTH VOICE.
Plymouth Michigan News
This May area communities will once again assemble volunteers for with one goal, to clean up the Rouge River.
The Plymouth Rouge Rescue 2014 is being held Saturday, May 17th from 8:00 a.m.to 12:00 noon and volunteers are needed.
Friends of the Rouge, in partnership with Rouge communities, brings volunteers together from across the watershed to work toward the common goal of improving the Rouge River for generations to come.  This annual river clean up event, known as Rouge Rescue, began in 1986 with volunteers removing large quantities of trash from the river.  As river sites improved public perception of the river shifted away from the thought that the river was just an open sewer and a place to dump trash.  Today much of the event is focused on river restoration and volunteers work to remove invasive plants from the river corridor, install native plantings and stabilize stream banks to improve the health of the river.
The Rouge River has four main branches; the Main, Upper, Middle and Lower totaling 126 miles. The watershed drains 467 square miles of land. Forty seven units of government are located within the watershed who's communities are home to 1.35 million people.
Volunteers are needed to join the City of Plymouth in cleaning up the Rouge River watershed. Volunteers will meet  at Smith Elementary School, 1298 McKinley, Plymouth, MI 48170 (Near the intersection of McKinley and Simpson).
The Plymouth project will be focused on cleaning Byron Creek in the City of Plymouth, including cleaning up trash and debris, woody debris management, invasive plant
removal, and storm drain marking. Gloves, T-shirts, trash bags will be available for all participants. Lunch will be provided for all volunteers at Noon.
It is a good time for a good cause.
For more information or to register, Email Adam at agerlach@ci.plymouth.mi.us to or call the Plymouth DMS at 734-453-7737.
See the Friends of the Rouge website:  TheRouge.org