Plymouth charter school to meet with angry neighbors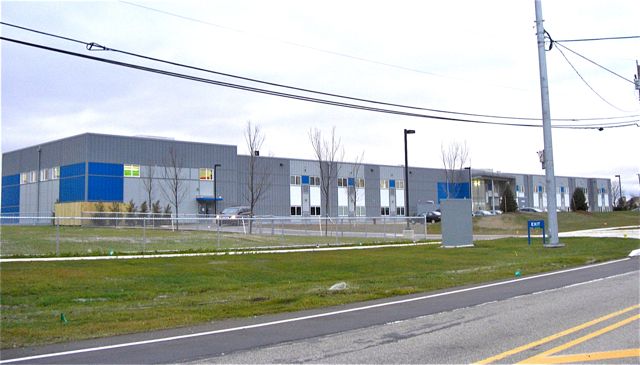 May 21, 2013  PLYMOUTH VOICE.
"It's ugly and it's out of character for the area"
Residents and neighbors in Plymouth's Rolling Oaks subdivision will finally have an opportunity to express their views and vent their frustration over the appearance of the township's new charter school, Plymouth Scholars Charter Academy, located on North Territorial Road.
At yesterdays, monthly Board of Directors Meeting, Board President Rocco Bellino, announced they would hold a special meeting with subdivision residents and surrounding neighbors this Wednesday, May 22 at 7 PM, at the school.
Rocco handed out a letter dated April 17, 2013 addressed Dear Neighbor, announcing the scheduled meeting "…to take questions about the school and what we can do to improve its appearance."
Last year, angry neighboring residents told the township's planning commission members they felt they had no say as to what was being built just outside their back yards until two weeks later bulldozers, cement trucks and heavy machinery of all kinds showed up one morning.
That April, the objections of 17 residents fell on deaf ears at the township planning commission They wanted to know why they didn't have a voice and wondered how this happened and how approval for the new, 47,000 square foot, two-story school that encompasses 9 of the 15 acres of property came about.
"It's ugly and it's out of character for the area," one resident said.
Richard Sharland who lives across the street from the new charter school, and attended yesterday's board meeting said, "Things got rather intense when the conversation centered on the school's appearance."
Rocco and board member Carl Berry brusquely exchanged comments over the schools appearance. Berry said he thought the entire transaction was not handled correctly, and questioned the sensibility of constructing a school in the "middle of $500,000 homes." Berry said he felt there should have been a meeting with the neighbors before construction began.
Rocco countered that he thought the administration had over-conceded on the issue and asked, "When will it be enough?"
Obviously agitated, Berry said he plans to leave the board by fall. "I can't take the harassment." Berry said. Berry, a retired Plymouth Township police chief, was said to be the property scout who selected and recommend this site for the National Heritage Academies of Grand Rapids.
The school's principal and representatives from the National Heritage were in attendance at the 90-minute meeting, which also served as this year's annual meeting. During the meeting the board voted to retain attorney, Tim Cronin as their legal counsel. Cronin also represents Plymouth Township through the law firm, Hemming, Polaczyk, Cronin, Smith, Whitthoff & Bennett. State Representative, Kurt Heise is their co-counsel.
|News Plymouth Michigan