Plymouth Cemetery Tour set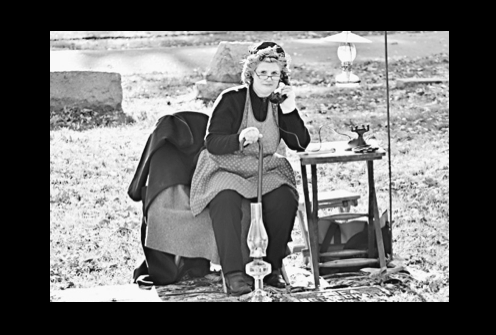 Oct. 3, 2013  PLYMOUTH VOICE.
Meet and greet some of the characters from Plymouth's past at Plymouth's Riverside Cemetery during the Plymouth Historical Museum's "Plymouth Characters" Cemetery Walk, Saturday, Oct. 26.
Visitors will hear tales by Plymouth ghosts, such as Civil War soldiers Asa Joy and Ralph Terry, Plymouth undertaker William Bassett and Plymouth photographer Romeo Wood. Walks begin at 4 p.m. from the Massey Ball Field parking lot adjacent to Riverside Cemetery and the 35th District Count, off of Plymouth Road. Parking is available in the ball field parking lot.
Refreshments, provided by our sponsor Courthouse Grille of Plymouth, will be available at the cemetery following the walk. Small groups of walkers will depart for the tour every 15 minutes. The walk lasts 60-90 minutes and covers some uneven ground so visitors are advised to wear sturdy walking shoes and to bring flashlights for later tour times.
Tour times will be assigned at the time of ticket purchase. Groups can be scheduled together. Call 734-455-8940 for more information.
Tickets are $10 per person, or purchase a Friends of the Plymouth Historical Museum membership and receive up to two free tickets. A purchase of a Kellogg Park membership (value $25) will get the recipient one free ticket; a purchase of a Daisy membership (value $50) will get the recipient two free tickets. Tickets can be purchased on the museum website (http://www.plymouthhistory.org/events/Plymouth-Characters-Cemetery-Walk-at-Riverside-Cemetery_ET45.html?SortBox =201210) using Paypal or at the Museum during open hours. Tickets are $15 at the cemetery and will not be sold from the web the day of the cemetery walk.
The Plymouth Historical Museum is located at 155 S. Main St., one block north of downtown Plymouth. For more information, visit the website or call (734) 455-8940.
|News Plymouth Michigan