Picture perfect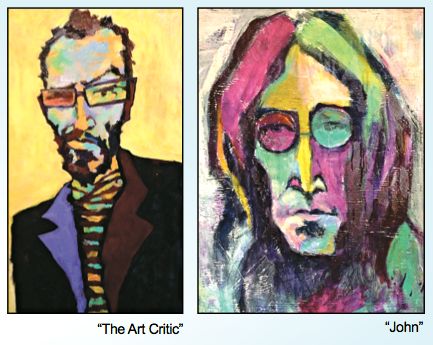 Sep. 18, 2013  PLYMOUTH EAGLE.
Renowned local artist to exhibit works at arts council
Paintings of Plymouth resident and nationally-known artist Tony Roko will be on display at The Plymouth Community Arts Council this month.
The exhibit, The Lost Art of Apprenticeship, a collaborative show featuring the paintings of Roko and Brian Rizza, which utilize materials rescued from the fallen structures of Detroit. The works explore the creation of something meaningful in the wake of the city's bankruptcy.
Art will be for sale throughout the month, with each artist and the arts council donating a portion of the proceeds to local charities that benefit families in need.
"This aspect of the exhibit was an important component in completing the full circle of giving back to our community; transforming discarded materials from the ruins of so many lives into some- thing of value, and then giving part of that back to those very people.
"Tony and Brian both have young families, they are both from the Plymouth-Canton area and want to contribute to the rebirth of this area. I think its beautiful when people use their talent in such a generous way," said Plymouth Community Arts Council Executive Director Lisa Howard.
The exhibit celebrates the relationship between student and teacher, mentor and apprentice, calling to attention the social responsibility to pass on one's knowledge to another, and to share one's gifts, an appropriate subject for September and "back to school" season.
Rizza said the public will have a chance to see what happens when an internationally renowned artist takes up the challenge of, "mentoring an unknown with no prior painting experience; passing down secrets of the craft he has amassed through years of work as well as the lessons that must be caught rather than taught."
That's what visitors will see at this exhibit, he added.
Roko, who also has a show currently at the Janice Charach Gallery, and who was recently featured in Hour magazine along with collaborative artist Bowen Kline, graduated from the Plymouth-Canton schools. His family still lives in Canton, while he and his wife and two sons are Plymouth residents. Roko has worked at ford Motor Co. since his graduation and his work can be seen in nearly every Ford factory and in many of the Ford family homes.
His work in the factories used industrial car finishes in the creation of murals "in the bowels of the plants" while his artistic work for the Ford families is far more representational. His work can be seen at the Motown Museum, the Charles A. Wright Museum and at galleries throughout the state.
Gallery hours are from 9 a.m. until 4 p.m. Monday through Thursday, during all public events and by appointment. The exhibits run through Sept. 28.
|News Plymouth Michigan