Park manager claims politics prompted his replacement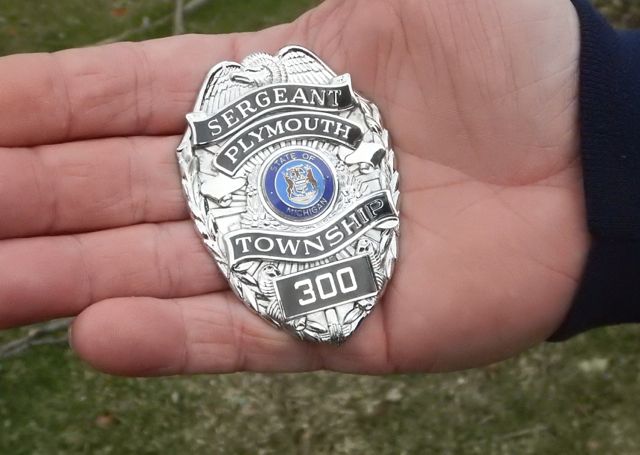 Apr. 7, 2016  PLYMOUTH EAGLE.
Plymouth Michigan News
A familiar face in Plymouth Township parks may be missing this year.
Township Park Foreman Eric Anderson, a former township police officer, has apparently been replaced with another seasonal employee by Director of Parks and Grants Mike Mitchell.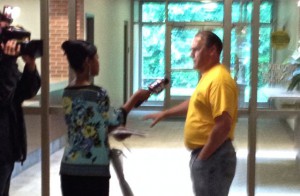 Anderson, 58, said he fully expected to be back on his seasonal job managing the parks, based on his meeting with Mitchell March 17. He claims that Mitchell assured him he would be returning to the position he has filled for two years, following his retirement after 28 years with the township police department where he was a sergeant.
Anderson said he went to the pavilion in the park March 28, after his meeting with Mitchell, where he was informed by another park employee that he had been replaced by a younger worker, Matt Kidd.
Anderson said he was shocked and went into the pavilion where he encountered Mitchell, township Human Resources Director Joann Coobaitis and Kidd. He says that Mitchell told him that he had been "overruled by HR" and that he had been replaced.
He says Coobaitis told him he was replaced due to "too many problems" he had created.
In a LETTER to members of the township board of trustees and Supervisor Shannon Price, Anderson noted that he had never been reprimanded or disciplined for any problems during his time at the park. In fact, he said, his work had been praised and Mitchell had expressed gratitude to him for his ability to manage the teen seasonal workers effectively.
Mitchell would not respond to questions regarding Anderson's replacement, referring all inquiries to Coobaitis who did not return phone calls seeking comment. He did say that Anderson was a "seasonal" employee hired only for the season. "He does not have a contract," Mitchell said. He added that Anderson is restricted to working 720 hours during the summer and that the park foreman job would require more than that amount of time this year.
Anderson, however, claims that his insistence on the teen workers performing their assigned tasks may be part of the issue. He said that some teen seasonal workers failed to do assigned tasks, showed up late or were improperly attired. When he corrected them, they referred to themselves as "political appointees" of Treasurer Ron Edwards and dismissed his attempts to correct their job performance. He said he knew the teens complained to Edwards about his demands that they do their jobs rather than use the park as a "playground."
Anderson said that Edwards originally recruited him for the job, but when the seasonal workers would complain to him about having to perform assigned tasks, Edwards would not discipline them but would transfer them to jobs at township hall. He said that Edwards told him that he owed the teens parents "big time" for political favors.
He said despite that situation, he worked reasonably well with Edwards as his direct supervisor. He said when Price hired Mitchell as the township Parks and Grants Director, he got along well with him, too.  Mitchell formerly served as Price's administrative aide during his tenure with the Wayne County Commission.
Anderson said he suspects that his inside knowledge of township politics, incidents and financial practices may have played a part in his dismissal, and he said, "This new hire (Kidd) is a friend of Mike Mitchell."
He also suggested that as a witness to an altercation last year in the park between Mitchell and Edwards, he may have presented a threat to efforts to continue to cover up that confrontation. While both men dismissed the incident as minor, Anderson said that he personally witnessed a screaming Edwards drive his car recklessly and dangerously and that Edwards threatened Mitchell with a sign stake. Immediately after the altercation, Edwards ran his car into a landscape trailer.
"I suspect they would rather the truth of that incident not be public," Anderson said. Anderson has formally asked the members of the board of trustees to intervene on his behalf and says he wants his job back.
In his letter he told them that he feels he is the victim of both age discrimination and that he was fired without due process, although he stressed that he is not considering legal redress at this time. He said he has been embarrassed by the situation and that he feels Coobaitis, Edwards and Mitchell have damaged his reputation with slanderous comments about his job performance.
Price reiterated Mitchell's comments and said that Anderson was a "seasonal employee" who worked without a contract and was not fired, he was "not called back."
(Staff Writer Don Howard contributed to this story.)
Plymouth Voice.