Northville welcomes new officer to force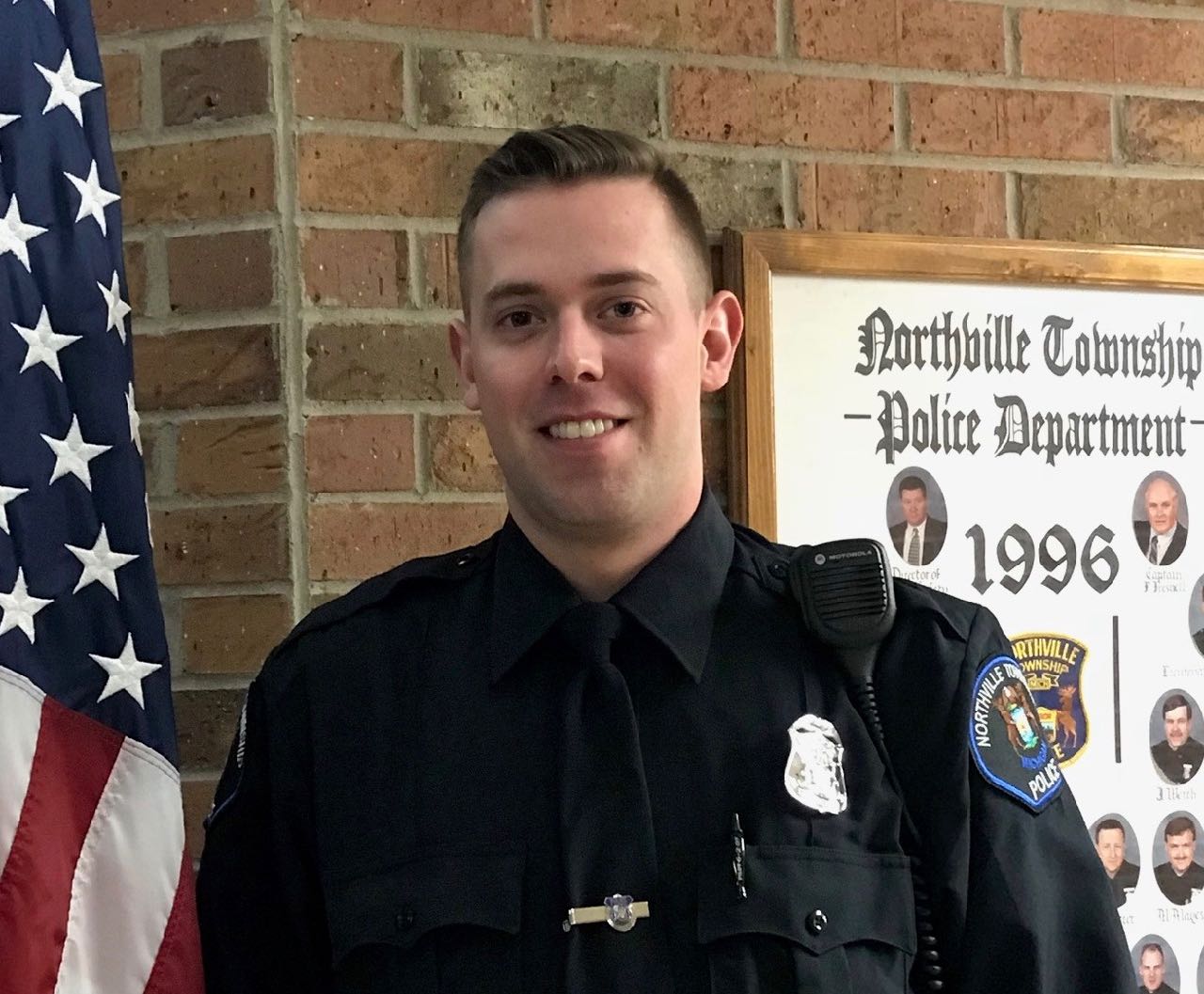 New Northville Township Police Ofc. Zachary Lewis was sworn in at township hall March 26.
Apr. 11, 2018  PLYMOUTH EAGLE.
Plymouth Michigan News
Northville Township Police Officer Zachary Lewis was officially sworn in by Deputy Clerk Katie Anderson during a ceremony witnessed by members of his family, friends and township employees last week.
The crowd gathered at Northville Township Hall March 26 when Public Safety Director Todd Mutchler welcomed Lewis as the newest member of the Northville Township Department of Public Safety.
"Today, you join a purpose-driven, values-led, results-oriented department of public safety where great things are happening," Mutchler said.
Following the swearing in, Lewis had the opportunity to introduce himself to the audience who then asked questions of the newly-hired officer. Assistant Township Manager Debra Wilhelm asked Lewis who his mentor was.
"My father, I have always looked up to him," Lewis responded. Lewis' father is also in law enforcement serving as trooper with the Michigan State Police.
Lewis comes to Northville Township having nearly one year of law enforcement experience. Lewis grew up in Petoskey, attended Madonna University where he earned a Bachelor of Science degree, and graduated from the Wayne County Regional Police Academy in May, 2017.
Plymouth Voice.