Northville prepares new master plan for future of city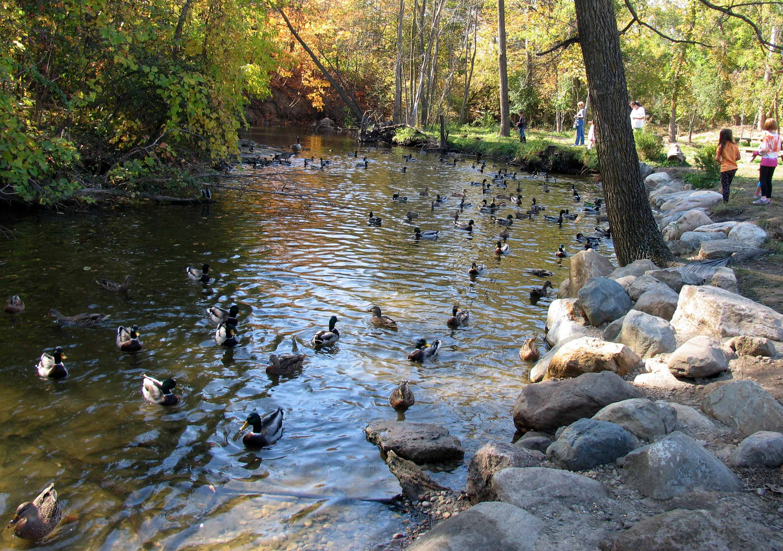 A branch of the Rouge River behind Northville's Parmenter Cider Mill
Sep. 3, 2014  PLYMOUTH EAGLE.
Plymouth Michigan News
Northville Township and the City of Novi have about 45 days left to comment on a draft of a new City of Northville master plan.
Members of the Northville City Council approved sending the latest city master plan draft to the neighboring com- munities to see if either municipality had any comment regarding the plans for the future of the community. The plan, updated at 5-year intervals, was reviewed by the members of the planning commission. It includes plans for the Cady Street and Northville Downs area should the race track be sold and available for development.
The draft plan covers that contingency with language which refers to Northville Downs as a "unique redevelopment opportunity. The intent of this area is to create a mix of single-family residential uses, the densities of which would decrease in intensity from north/west to south/east. The Middle Rouge River could become an important open space amenity if it were exposed and a green-way or riverfront pathway developed as a linear park."
The Rouge River runs mostly underground through the area but could be opened up by a developer. Both Mayor Chris Johnson and Council member Nancy Darga said at a recent meeting that they feel the plan should be more flexible, allowing for higher density, depending on the plan of the architects and developers. Darga also said that she would like to see a more diversified tax base, rather than simply residential development. She suggested more emphasis on research and development operations or light industry in the Cady Street area.
If the neighboring communities have any comments returned to Northville, the planning commission will consider them and decide on changes to the draft plan. A public hearing will be scheduled about the draft plan and final amendments, if any, will be made before the plan comes back to the city council members for review and adoption of the document which is the official record of development policies for the city.
Plymouth Voice.
Photo: Great Lakes Gazette