Northville Downs cancels thoroughbred racing plan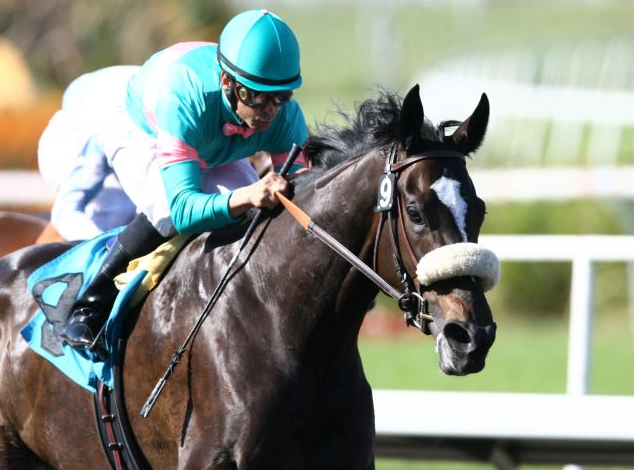 Oct. 21, 2014  PLYMOUTH EAGLE.
Plymouth Michigan News
Despite the hopes of fans, there will be no Thoroughbred racing at Northville Downs this year.
Track officials voluntarily surrendered the Thoroughbred and mixed-breed licenses at Northville Downs to the Michigan Gaming Control Board a week ago Friday, about two weeks before the Thoroughbred races were to begin at the facility. Northville Downs had been approved by state gaming board officials to host 16 days of live flat racing from Oct. 12 to Nov. 16.
"There wasn't enough purse money for us to race the 16 days total," Mike Carlo, Northville's operations manager told The Daily Racing Form, a trade publication. "It's a delicate time, so I think saying less is more right now. We'll see what happens."
Northville hosted what was expected to be its final harness dates in the spring during a 10-day meet March 7 to April 9, but a deal has reportedly been reached to return to standardbred racing as soon as this year.
Carlo said that Northville Downs applied for both Thoroughbred and harness licenses for the 2015 racing season, which will be determined by the gaming board at a later time.
Management representatives at the Northville track reached a tentative deal with the Michigan Horsemen's Benevolent and Protective Association (HBPA) last December to convert from harness to flat racing along with fellow Detroit-area Standardbred venue Hazel Park Raceway. However, the state denied the Northville application for a Thoroughbred license in December, citing management's failure to "demonstrate a definitive, specific, and detailed plan" that could be approved by state law.
State officials, however, relented in January and approved the Northville application under several conditions, including a timetable for conversion to flat racing standards. The track was expected to keep the half-mile setup.
Prior to Northville surrendering the Thoroughbred license, the Michigan Harness Horsemen's Association announced a five-year non-exclusive deal with Northville Downs to secure Standardbred racing at the track through 2019. The agreement also included an additional 16 days of harness racing in 2014, pending state approval.
"Finalizing the Northville contract, despite its necessary compromises, rep- resents a robust race schedule at a facility with proven revenue," read an MHHA statement. "It's hoped that ongoing discussions will add additional racing opportunities for our horsemen in 2015 and beyond."
Plymouth Voice.