No injuries in Plymouth fire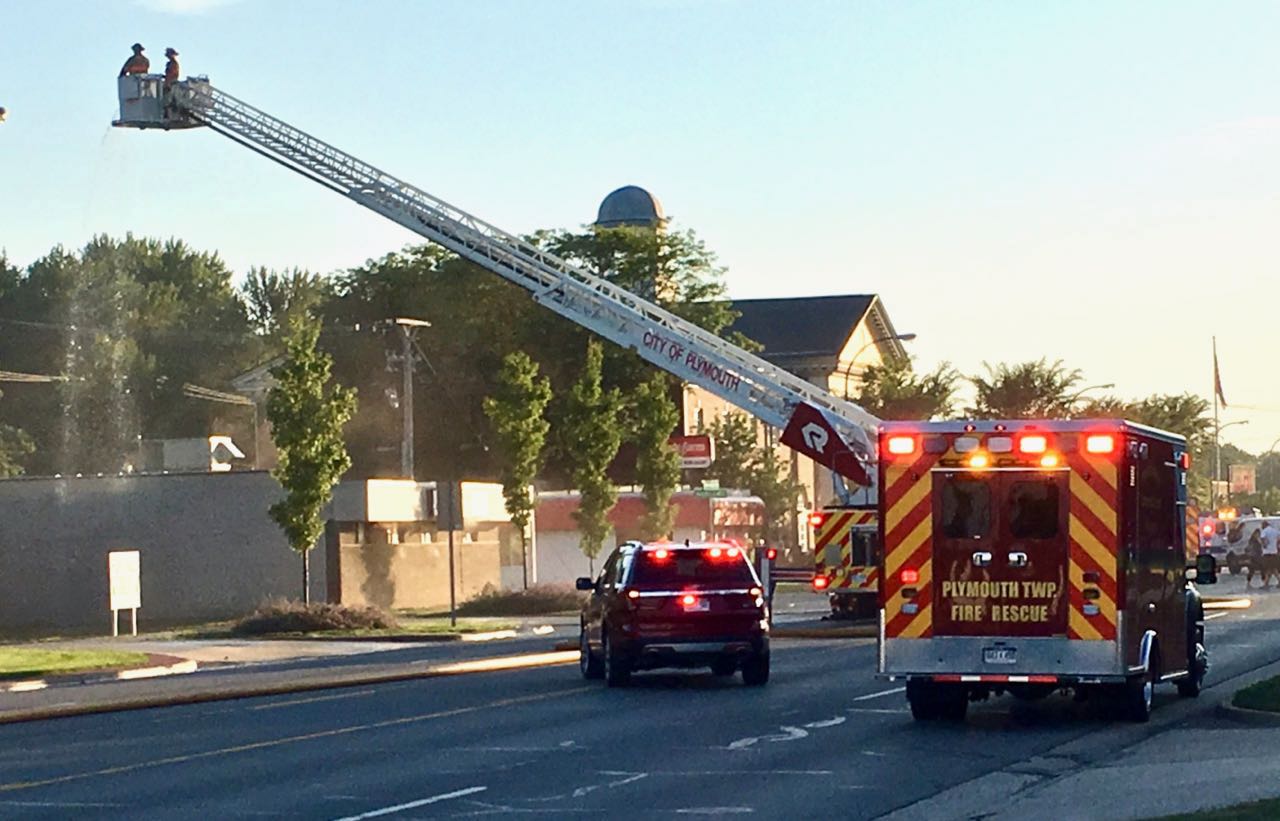 Jul. 6, 2017  PLYMOUTH EAGLE.
Plymouth Michigan News
Don Howard
Staff Writer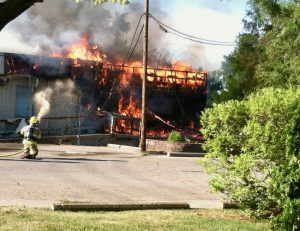 There we no reported injuries in a Wednesday evening fire at a Plymouth office building located at 1311 Ann Arbor Road. The fire was kept under control and contained to the rear addition of the structure with the use of two aerial ladder trucks and the support of 23 area firefighters according to information provided by Township Fire Chief Dan Phillips.
Plymouth Township Fire Department responded with five firefighters after the first alarm was called in at 6:39 p.m. Mutual aid was requested from Canton Township, Northville-Plymouth and Northville Township Fire Departments. Canton and Northville Plymouth departments provided the needed aerial ladder trucks.
The 4600 sq. ft. single story brick rental building occupied by an investment firm was not a total loss according to Phillips. He said while the cause of the fire is still under investigation it is believe to have started with "discarded smoking material," not a tree that coincidentally fell on the building a few hours earlier.
Phillips said firefighters were on the scene for 4 hours.
"We'd still be there today if it were not for the ladder trucks." Phillips said the next morning.
Plymouth Voice.
Gallery Photo: Bryan Bentley