Art in the Park opens in Plymouth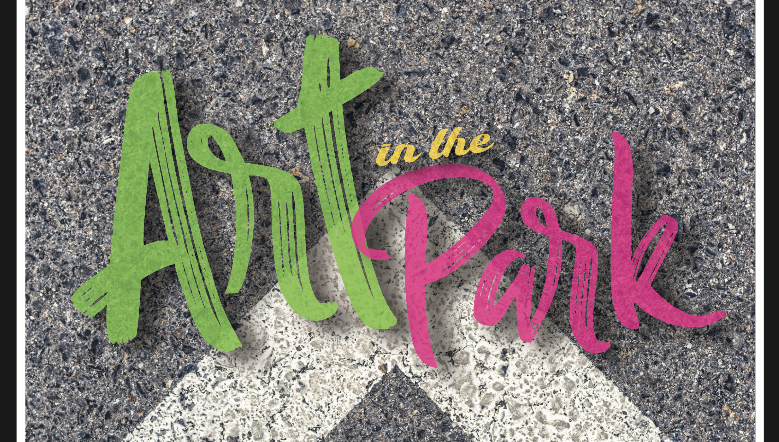 Jul. 7, 2017  PLYMOUTH EAGLE.
Plymouth Michigan News
A complete guide to Art In The Park is included in this weeks edition of The Eagle
The 38th annual Art In the Park festival officially opened at 10 a.m. Friday, with more than 400 artists filling the streets of downtown Plymouth, along with face painters, live children's theater, face and body painting, caricaturists and musicians and entertainers.
"We've kept the traditional things that the crowds seem to really enjoy," noted Art In The Park President Raychel Rork, "but we always try to add some new and different things to entertain and keep the event fresh."
Rork added that the best advice she can offer anyone visiting the event is, "Use the shuttle."
This year, the air conditioned buses will travel to and from the Burroughs building parking lot on Plymouth Road to Plymouth City Hall, right in the center of the Art In The Park activities.
"These buses are roomy, they have lavatories, they are air conditioned and they have enough room to accommodate strollers, wheelchairs and even the largest art purchases," Rork said. "This is the best way to see the show and really enjoy it," Rork said.
There is handmade jewelry, ceramic items of all types, garden ornaments, large oil and acrylic canvases, sculpture, gourmet foodstuffs and every- thing in between. In addition to the 400 artists all in one setting, there will be the entertainment that visitors to Art In The Park have come to expect, along with the children's activities.
This year, along with the traditional commitment to provide educational art and creative activities for children in Kellogg Park, there will be candle making, henna body art and a caricaturist. The park will, as usual, be filled with younger artists selling their art and craft work, along with My Adventure Theater with performances at 1, 4 and 7 p.m. Friday and Saturday and 1 and 4 p.m. Sunday.
My Adventure Theater is an interactive family friendly theater experience for the entire family. Characters are chosen from the audience, costumed on the spot and narrated through action-filled, laugh-packed adventures complete with songs, dancing and fun.
Children can also join the fun and help paint one of three murals that will be hung in area elementary schools. More than 1,000 children are expected to help paint the murals this year. There will also be face painting and glitter tattoos, sandy candy are, balloons, candle making and henna body in the park for the younger set.
One of the most popular traditional attractions will return this year as artist Kristen Dillenbeck Zipp of New York City, formerly of Canton Township, will again create a living art mural during the weekend. Dillenbeck Zipp paints live models into the canvas of her work. Her theme this year, along with the chalk artwork on the street from D & M Art Studios, will be superheroes. Several artists from the studio will be on hand to create the chalk artwork onto the pavement at Main and Penniman. The work will again be led by artist Erin Dillenbeck, sister of Dillenbeck-Zipp.
Dillenbeck Zipp will be at work on the living mural at the intersection of Main and Ann Arbor Trail from noon until 4 p.m. Friday, Saturday and Sunday.
George the living statue who has become an iconic fixture at the event will return with his amazing ability to read minds, challenge perception and stop time. The Funny Waiter Show by John Park will also return this year with shows at Ann Arbor Trail and Forest Avenue. He spins plates with his original comedy routines involving food, drink and music.
The One Love Reggae Band will appear again this year to entertain crowds with their unique sounds.
This year, crowds can paint their own masterpiece at Wine and Canvas, a mobile business bringing a painting class to Art In The Park. Talented artists will instruct visitors step-by- step through recreating the master- piece of the day. They will be near the intersection of Main and Ann Arbor Trail.
"We have a lot of new, first-time exhibitors and many of the favorites that people wait all year to see," Rork said. "I think it will be a great show."
Plymouth Voice.
Gallery Art (c) Associated Newspapers