Museum exhibit marks 150th city anniversary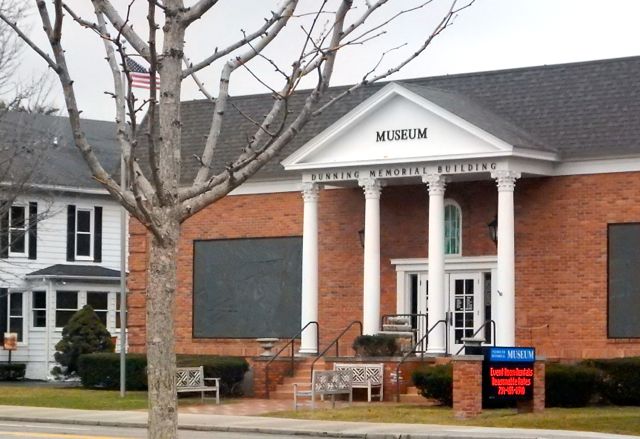 Jan. 25, 2017  PLYMOUTH EAGLE.
Plymouth Michigan News
The City of Plymouth will celebrate a special anniversary this year, marking the 150th anniversary of the founding of the community.
The event is of special significance to the Plymouth Historical Museum where a year-long special exhibit highlighting the people and stories of the past The new exhibit "Celebrating Plymouth-150 years." The exhibit will continue to change throughout the year to feature various decades in the 150-year history of the city.
"It is a very exciting year for the museum as we celebrate this community milestone," said Liz Kerstens, executive director.
This first installment of the exhibit will be centered around the early years of Plymouth, community pioneers and life in the area during the late 19th and early 20th centuries.
Visitors are sure to enjoy tales of names they will recognize on street signs and buildings throughout town, Kerstens noted.
Paula Holmes, museum volunteer, said she is looking forward to the new exhibit to learn about her town and its history.
"I love it when I find the name of a person and then I see that name on a building or a street sign," Holmes said. "It's something special about living in a small town."
"It's about 150 years of Plymouth in this continually unfolding exhibit," said Jan Dersey, exhibits volunteer. "Visitors can look forward to a quilt display, small collections from local residents and mementos from iconic businesses like Daly's."
The exhibit will also address the way Plymouth has dealt with fires through the years. It includes highlights from local churches -some gone and some still here. Locally famous people will be represented: Lapham, Draper, Penniman and Dr. Patterson along with other business leaders, merchants, craftsmen, and educators.
"It's wonderful work the exhibit people do to create a realistic representation of what life was like," Holmes said. "A lot of research goes into each exhibit. Everything is very factual. You learn so much."
"One hundred fifty years covers so much history we have to keep updating and changing, visitors should definitely come more than once," Dersey said.
The Plymouth Historical Museum is located at 155 S. Main Street in downtown Plymouth.
Admission prices, museum hours and special event ticket information can be found at www.plymouthhistory.org.
Plymouth Voice.