Michigan's Peak Fall Color is just around the corner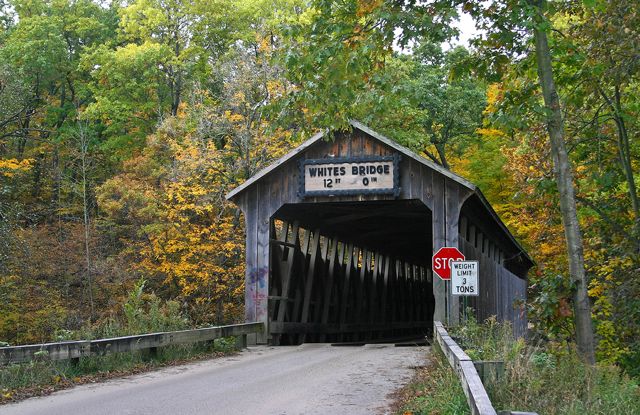 As warm days turn into cool nights, Michigan's landscape prepares to show its autumn colors. The first tinges of what many call the state's most beautiful season showcasing Michigan's fall finery, will soon come to a forest near you. Michigan is blessed with vibrant color and plenty of ways to see it. There are more than 18.6 million acres of forestland, two national shorelines, nearly 100 state parks and recreation areas, hundreds of local and regional parks, three national forests and state forests in both peninsulas. Get ready to enjoy the color and live the fall color experience!
While color is still several weeks away for most of Michigan's Upper Peninsula, the beautiful drive along the Tahquamenon Scenic Byway (M-123 loop from Newberry north around to Paradise and back down to Eckerman Corners) will be one you don't want to miss as the area comes into its prime fall display. Color seekers will find a few wisps of color among maples around the Escanaba area. Peak is expected in the Upper Peninsula in three to four week.
The maples in Clare County are showcasing hints of red and the shrubs are beginning to turn. Locals suggest a drive along a self-guided color tour that takes in farmland, Amish roadside stands, and hardwood forests as a good choice for color in coming weeks.
Travelers to and around the Northwest Lower Peninsula's Traverse City area will find the vibrant gold of meadow grasses, crimson sumac berries and splashes of bright goldenrod, daylilies, blue chicory and other roadside wildflowers against a backdrop of the strong deep blue hues of Grand Traverse Bay and Lake Michigan. Over the next week, these jewel colors are best enjoyed in open areas near the vineyards and orchards of the Leelanau and Old Mission Peninsulas.
Although still a few weeks away from seeing fall color, you'll certainly want to plan a drive along Lakeshore Drive, heading north toward Grand Haven in the coming weeks.
Leaf peepers driving along I-75, US-10, M-25, M-52, M-47 or M-46 in the Great Lakes Bay Region in the East Central part of the state will find a little gold among the stands of trees, with the promise of more intense color as the weeks progress. Walking through Dow Gardens and Chippewa Nature Center will provide color in all shades.
Southwest Michigan is reporting peak conditions to be more than four weeks away; however, there's no need to stay away as this year's fall fruit crop is abundant and the season's peach harvest is at its apex right now.
While the mornings may have that cool, crisp feel that we have come to love during football season, the trees in the Ann Arbor area and the entire Southeast Lower Peninsula region are still four or more weeks from peak conditions.
|News Plymouth Michigan
Source: © Michigan Economic Development Corporation