Michigan Philharmonic riverboat cruise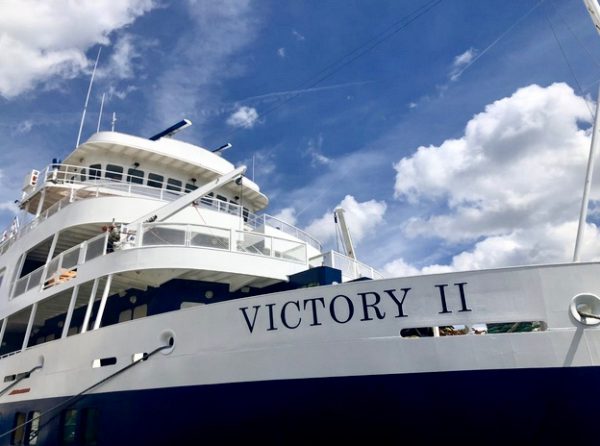 Apr. 28, 2019  PLYMOUTH VOICE.
Plymouth Michigan News
An exotic cruise close to home awaits the winner of the Michigan Philharmonic cruise raffle this year.
For the past decade, Michigan Philharmonic officials have organized an annual raffle for a cruise and airfare for two which has taken winners to Italy, Spain, Portugal, Greece, the British Isles and Alaska. This year the cruise raffle prize is a10-day, all-inclusive, Riverboat cruise with a "little taste of the old world" cruising the Great Lakes and the St. Lawrence Seaway from Detroit to Quebec from Aug. 29 through Sept. 4.
Tickets for the raffle are $50 and only 400 will be sold. Drawing for the winner takes place at the Michigan Philharmonic Patriotic Concert in Kellogg Park on Saturday, June 29, and the winner does not have to be present. For more information or to purchase a raffle ticket, call the Michigan Philharmonic at (734) 451-2112.
Tickets are also still available to join the Michigan Phil Travel Group on this trip. The price has been deeply discounted just for this group on a deluxe small ship – the Victory II – purpose-built for service on the Great Lakes. Cruising the waters of the Detroit River, lakes Erie and Ontario and the St. Lawrence Seaway, there will be ports of call at ports of Cleveland, Niagara Falls, Toronto, Kingston, Montreal and Quebec City.
This area is rich in natural beauty, geologic wonder and replete with Native American, British, French, and early American history, culture and tradition. Included in the cruise itinerary are overnight stays in Montreal and Quebec City — the Capital of French Canada.
This all-inclusive trip on the Victory II, one of the newly-designed and stylish riverboats on the Great Lakes, will carry only 202 guests and a staff of 80. Guests will savor regionally-inspired cuisine, and all wine, beer and spirits are included as well as Wi-fi.
For more information or to reserve space contact Kate Rosevear and ask for MicPhil Cruise, (734) 455-5810 or 1-800-874-6470 or email kate@travelleaders.com.
Plymouth Voice.