Marshmallow Drop – fun-filled spring event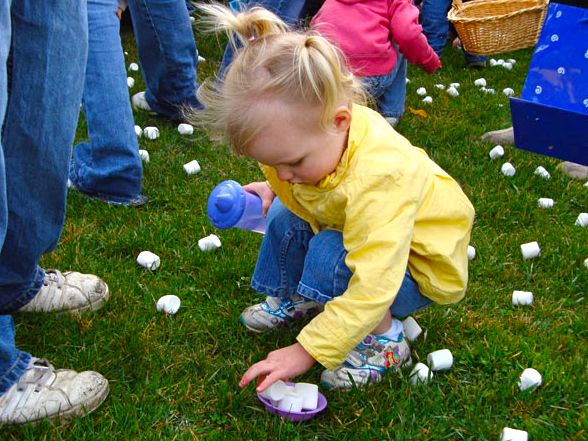 Apr. 8, 2014  PLYMOUTH VOICE.
Plymouth, Michigan News
More than 20,000 Marshmallow's will fall from sky when the Easter Bunny's helicopter flies over two area locations to the delight of thousands of children who scramble to collect these goodies and trade them in to receive a prize.
Wayne County Parks will celebrate the 30th Anniversary of Marshmallow Drop on Friday, Apr. 18 at two Wayne County Parks locations.
"2014 marks 30 successful years of the Marshmallow Drop," said Wayne County Executive Robert Ficano. It is a fun, friendly and free event for our residents and visitors. I am happy we can provide the opportunity for families to create special memories in our Wayne County Parks."
Children will be divided into age groups, 4 years old and younger, 5 – 7 years old and 8 – 12 years old, to ensure that everyone has an opportunity to fully participate. There will be one colored marshmallow to be found for each of the age groups. The finder of the colored marshmallow will receive an extra special prize, commemorating the 30th Anniversary of Marshmallow Drop.
         11 a.m. Nankin Mills 33175 Ann Arbor Trail, in Westland
           9 a.m. Elizabeth Park. Jefferson, east of I-75 and south of West Road in Trenton
For more information on Marshmallow Drop or any other Wayne County Parks event, call (734) 261-1990 or visit www.parks.waynecounty.com .