Manufacturer cries 'foul' in sewer warning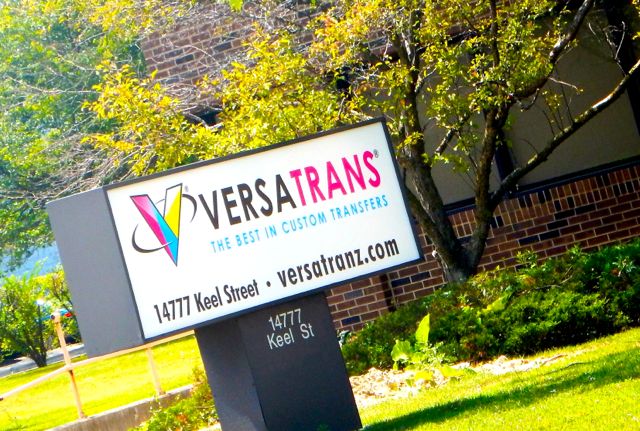 Nov. 8, 2015  PLYMOUTH EAGLE.
Plymouth Michigan News
Don Howard
Staff Writer
A Plymouth manufacturing firm alleged to be depositing objectionable industrial waste- water into the township sanitary sewer system is taking exception after receiving a cease and desist warning from township officials.
Viola Holdings, doing business as VersaTrans, a manufacturer of custom-printed heat transfers located on Keel Street, received a warning letter in late September stating they are violating the township Sewer Use Ordinance and ordered to immediately stop and submit a corrective action plan.
The Sept. 28, letter signed by Plymouth Township Attorney Kevin Bennett, said VersaTrans would be liable for any expense, loss or damage and could face criminal prosecution if compliance was not made within 10 days.
The warning letter referencing an inspection by Western Township Utilities Authority (WTUA) and Ypsilanti Community Utilities Authority (YCUA) completed on Aug. 19, 2015 and said, "…the facility continues to discharge prohibitive substances to the Township's sanitary sewer system."
VersaTrans' attorney, Daniel Dalton, said he is very concerned that township officials believe his client is discharging prohibited materials into the sewer system and would like to know specifically what is wrong so corrections can be made.
"This letter is very extraordinary," said Dalton who referred to "unanswered phone messages and a response letter," he for left for Bennett asking for further information about the problem.
VersaTrans representatives recently accused Township Treasurer Ron Edwards of unfairly withholding final payments from the Wayne County Land Bank TURBO tax rebate program. Spokesperson Jared Rodriquez said a long-overdue check dated Oct. 7 was mailed to VersaTrans from Wayne County following a public complaint.
"YCUA tested two weeks ago and everything was fine, then they tested again and confirmed everything is OK," Dalton said.
In a written response to the township, Dalton referenced differences in the results of the YCUA monitoring conducted on Aug. 19-20 and those alleged by Bennett. The result letter sent directly to VersaTrans dated Sept. 17, found no problem, Dalton said, other than a request that VersaTrans apply for a wastewater discharge permit. The YCUA inspectors noted that the facility "Exerts a high oxygen demand."
A copy of the YCUA letter obtained by The Eagle shows a finding of elevated levels of Biological Oxygen Demand (BOD) and Chemical Oxygen Demand (COD) and says the process wastewater from VersaTrans facility has "…a potential for solids deposition that could result in obstruction of flow."
Dalton acknowledged the high oxygen demand, but explained that report does not find an illegal discharge of materials as claimed by the township.
The inspection performed by the YCUA confirms that nothing prohibited is being discharged. If the Township believes that my client is discharging prohibited materials, or that the Township has performed additional tests and has separate data with respect to any discharge issues, please send them to my attention immediately. Once we evaluate the same, we will be in better position to respond and remedy any claims that the Township may have."
Plymouth Voice