Lizzie Borden takes to stage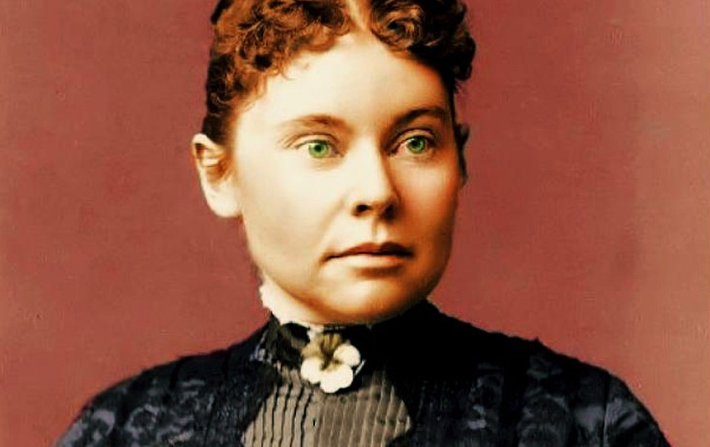 Oct. 13, 2014  PLYMOUTH EAGLE.
Plymouth Michigan News
Did she or didn't she? "Lizzie Borden took an ax…" Everyone knows that eerie rhyme and its connection to one of the greatest murder trials in American history. Lizzie Borden was acquitted of the 1892 murders of her father and stepmother in their home. Now, nearly 120 years later, Barefoot Productions will give audiences the opportunity to judge Borden when they present The Lights Are Warm and Coloured, a play written by William Norfolk, that re-enacts the murder and the trial, with some surprise twists.
"When October rolls around we try to slate a production that is appropriate for the Halloween season. Last fall, when our play selection was meeting I noticed a script on a table, the title caught my eye. I was told it was the telling of the Lizzie Borden trial," said Craig A. Hane, artistic director and founder of Barefoot Production and the director of this production.
The Lights Are Warm and Coloured takes place 13 years after Lizzie Borden's trial and acquittal following the murder of her father and stepmother, she lives with her sister, Emma, in 'Maplecroft', a house in the same district of Fall River, MA where the murders took place. One evening Lizzie invites a group of actors from a visiting touring company for the evening. They re-enact the circumstances of the crime and trial, playing various characters involved. Later the Bordens receive an unexpected visit from someone who knows of the crime and is a crucial witness or perhaps the murderer.
The entire cast of The Lights Are Warm and Coloured have had a great time creating the varied characters in this play, Hane added. Beth C. Duey of Northville returns to the stage as Lizzie Borden. Duey also portrayed the ax- wielding Annie Potts in Barefoot's production of Misery in 2007. Joining Duey onstage are Joy Holloway from Garden City as Emma Borden, Lizzie's sister, Maureen Paraventi of Redford Township, Terry Viviani of Westland, Tim Majzlik from Ann Arbor and Lauren Berryman of Farmington. Denene Pollock of Ypsilanti returns to the stage as 'the Visitor' and finally, new to the Barefoot Productions stage, Rachel Richardson from Ypsilanti will portray Maggie, the maid.
Performances for The Lights Are Warm and Coloured will be at 8 p.m. Oct. 17, 18, 24, 25and at 2 p.m. Oct.19 and 26. All seats for these six performances are $15 and can be ordered by calling the Barefoot Productions Box Office at (734) 560-1493 or go to http://www.justgobarefoot.com/ to order online. The Barefoot Productions Theater is an intimate 99-seat stage, located at 240 N. Main St., Plymouth, 48170. Tickets are on sale now.